Becoming a mother is a big turning point in the life of every woman. It is that time in a woman's life when they have to put someone else before them in every way. They bring a new life into the world and become responsible for it as well.
A child comes with lots of responsibilities. While a mother is extremely selfless in taking care of her child, it is always good to have an experience beforehand to know what to expect and how to deal with certain situations.
So, if you're expecting your first newborn soon, getting a lifelike reborn doll could be a major help to you. This doll resembles a real baby in many ways as it has been fashioned just like a real human child.
It is delicate like a human baby as well, so taking care of it would be perfect to prepare you for your very own child as you would have the experience of how to handle them with the utmost care. We have further enlisted the various ways a reborn doll can help you prepare for motherhood.
Identical to Real Babies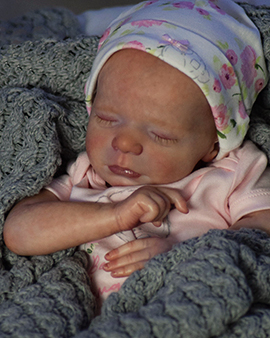 Like we've said, these dolls have been made to look and feel exactly like a newborn baby. So, once you hold these delicate dolls you will understand what it would be like to hold your own child.
You will also figure out how to handle them with great care while being very gentle with them. Other than that, they have the same size and shape as that of an actual baby which can help with other aspects as well.
Dealing with your Reborn like a Real Baby
If you really plan on using these dolls to prepare for motherhood then you must get in the gist of it. You need to understand that this doll is your own child and not just any inanimate object.
Once you realize the true essence of the situation, it would be very easy for you to prepare for motherhood. Once you realize this you would understand that this is your child and you have to treat it with utmost care.
This means no tossing it around like a toy as it could hurt the baby. When you pick the doll, you would have to keep a hand at the back of its head to give it support. This will prepare you to hold your own child with care and precision as a lot of people with no experience tend to do it wrong the first time.
If you don't give proper support to a baby's neck and head it can result in a serious injury so once you get into the habit of holding supporting the reborn doll's head and neck, handling your own child would be a piece of cake.
Dealing with a newborn also means giving it lots of lover and affection. A baby requires constant attention. It needs someone to hold it, rock it and cradle it from time to time.
So, even though it might seem a bit weird at first, making use of this habit can get you used to all the numerous things a parent is supposed to do once their child is born.
Swaddling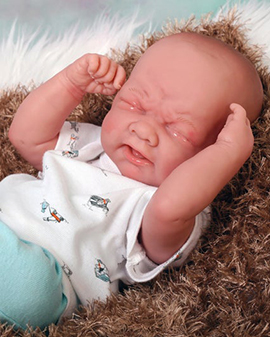 When a child is born, they are usually wrapped around in a blanket and wrapping a newborn baby is a blanket is known as swaddling. Swaddling your child is something that needs to be practiced and takes time to learn.
So, what better way to get used to swaddling than practicing on your reborn doll, so when the time comes you will be swaddling your own child like a pro. The babies are usually swaddled since they are used to being cocooned in a mother's womb and being wrapped in a blanket gives them the same feeling of comfort.
The right way to swaddle a baby is put them on the middle portion of a baby blanket then you can pull the right side of the blanket over the doll and pull the bottom portion up over the legs. Then pull the left side of the blanket back over them and you're done.
Dressing Them Up
Dressing a baby requires lots of patience. A child needs to be dressed in different things as well. It all starts with a diaper and it can take some time to get used to putting it on.
The diaper is then followed by onesies, to shirts and pajamas. If you have trouble with any of their clothes, don't force them on, but instead try a different article of clothing.
Although once you have practiced on the reborn dolls, dressing your own children would not be an issue at all.
Public Outings
Going out in the public with a baby can be quite difficult in the start as you have to get the baby ready and then put it in the stroller and then take it out. But getting your reborn doll ready for on outing can make you used to this habit and it will be very easy for you to deal with your own child. You will also learn your way around with the stroller.