You will love this OWL-some little guy! This lifelike preemie-sized baby doll is more than ready to spend his nights charming and dazzling you. This baby boy can make you feel so tender and warm with his round and innocent eyes that call out to you and his baby lips that are slightly turned down just like a newborn infant's.
What's in the box?
Reborn Doll*1
Onesie*1
Hat*1
Plush Toy*1
You may also want to know
Doll Gender: Boy Doll
Eye Color: Brown
Size: 15" tall (Weight: 2.05 LB)
Material: GentleTouch Vinyl
Rating: 4.2 out of 5
Ages 3+
This little night owl is ready for fun with his ensemble of striped jersey knit onesie, "owl-some" hat and that look adorably reveals his utter innocence and gentleness of his baby face. Enjoy a realistic warm embrace, thanks to his weighted cloth body, wrinkled little fingers, hand set eyes. He has hand painted details and hand applied eyelashes. He is a dream to be cuddled by the child in your life.
Hoot! Hoot! is lovingly handcrafted from our unique GentleTouch vinyl for a finish that is as smooth as a baby's bum. His premium 1/4 vinyl limbs allow you to sit him in many poses, while falling into his sweet "mother-gaze". Made by the great doll sculptor and artist Laura Lee-Eagles, this real life baby doll also comes with his cuddly plush companion. Let yourself feel the love and tenderness he gives.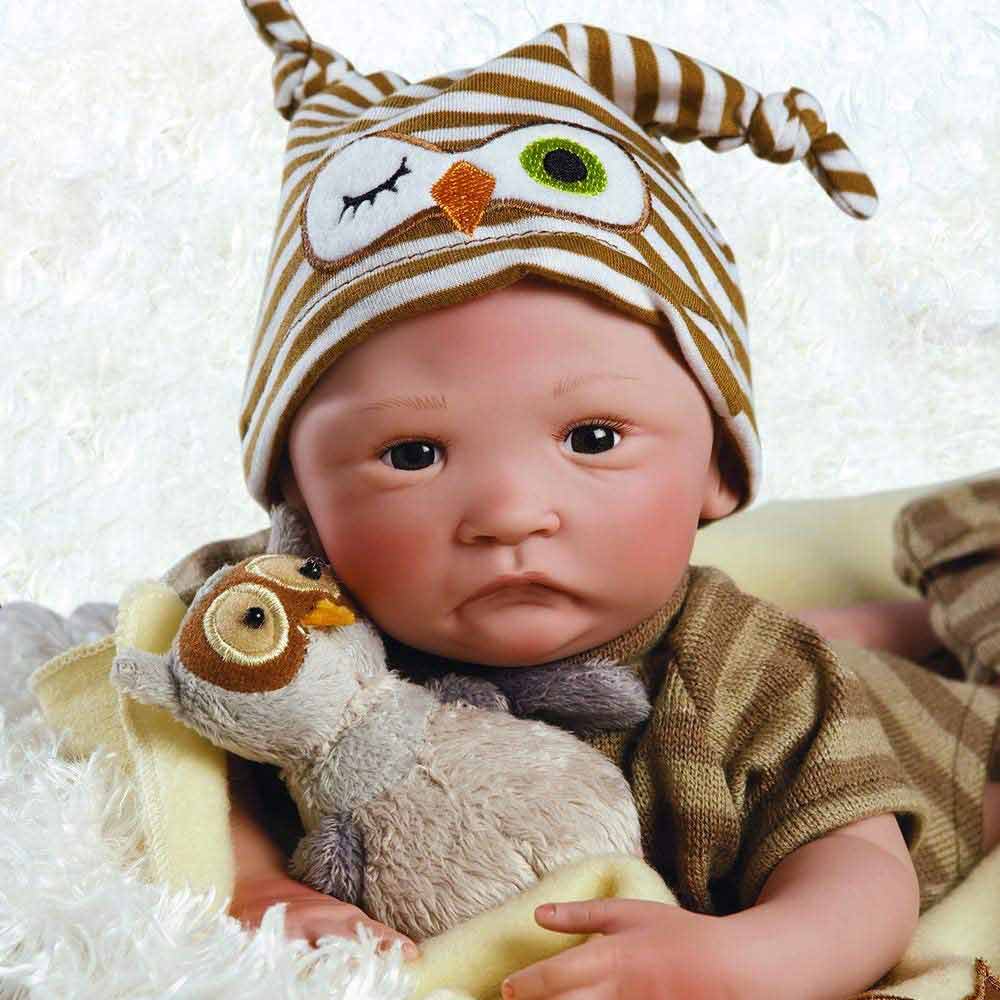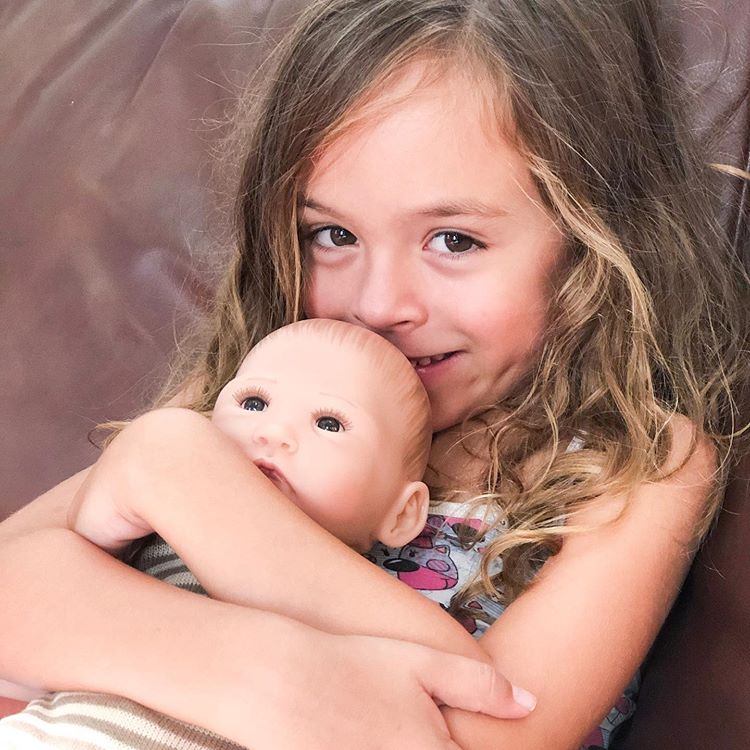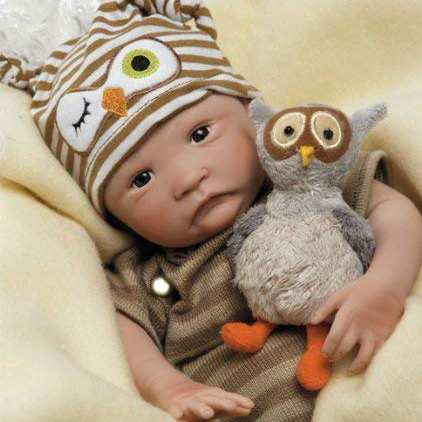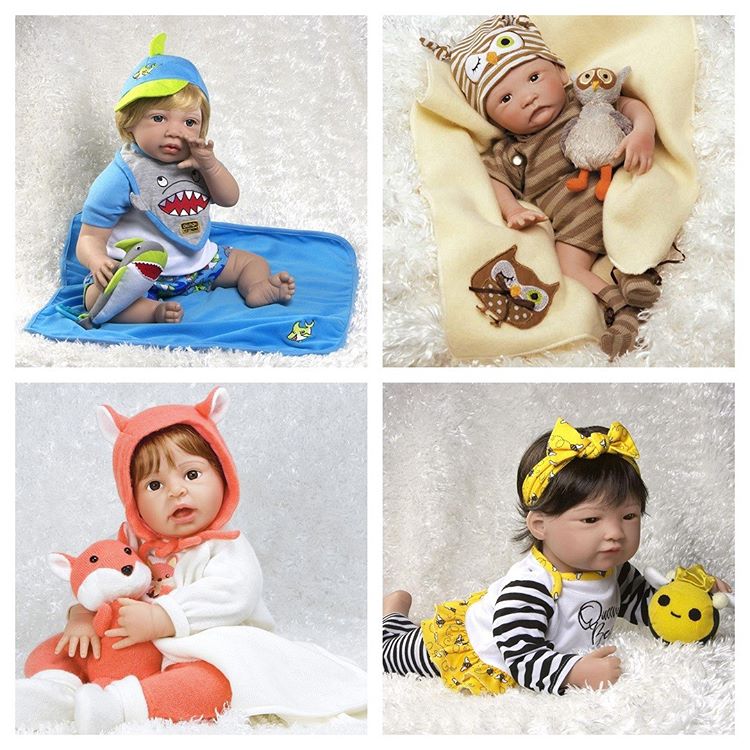 Made with GentleTouch Vinyl
Constructed out of Paradise Galleries's exclusive GentleTouch vinyl, Hoot! Hoot! is decadently soft with lifelike features showing all the wrinkles, chubby baby rolls, and lines of a real-life baby.
Hoot! Hoot! measures 15″ from head to toe just like a true newborn baby doll, which is the perfect size for tiny hands to carry him everywhere they go.
This baby doll comes in a collector's gift box. He is dressed in a striped jersey onesie, an owl hat, and comes with a cuddly plush owl friend.
Paradise Galleries expertly creates dolls for the very same reason you collect them; they know that nurturing, play, companionship and memories all matter. It warms their heart to know that all their baby dolls will offer you a friendship that lasts.
Pros
Poseable
Beautiful hand painted details
Unique GentleTouch™ vinyl
Removable clothing
Comes with his cuddly plush companion
Cons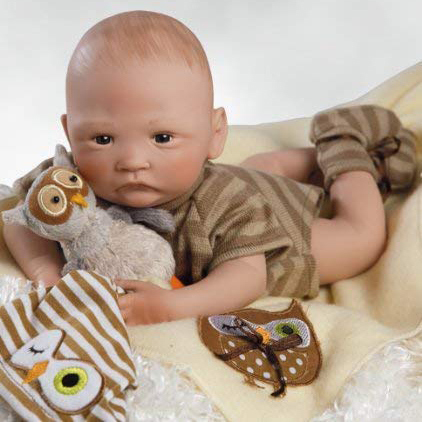 If your child is delighted by charming life-like appearances, then you ought to get them this Hoot! Hoot! doll for a complete illusion of life. The 15" preemie size baby doll has been weighted to look and feel just like a real baby. Made from GentleTouch vinyl, the doll is soft and elastic when pressed and is resilient to wear and tear, which gives you long-term benefits.
The eyes don't blink but still look real. You will admire the beautiful hand painted details like eyelashes, baby wrinkles and chubby baby rolls. Cut the wait and get your baby this arresting piece and you will not regret it.