Nowadays, more and more people would like to choose a baby alive doll as the festival gift or birthday gift for kids, as the baby doll can function as children-play or educational toys and companions. The cute reborn baby boy crying doll 15″ inch preemie newborn with accessories, anatomically correct Berenguer realistic soft vinyl alive lifelike doll is not only great for children's gifts but also nice for grandma accompany doll and collectors collection. Here below is the reborn doll review of this cute baby crying doll.
What's in the box?
Reborn Doll*1
Piece Handmade Baby Clothes(100% Cotton) *2
Chocolate Scented Teddy Bear Plush*1
Baby Doll Bottle*1
Original Pacifier*1
Belly Button Band*1
Hospital Bracelet*1
Cloth Diaper*1
Baby Musical Toy*1
Handmade Baby Blanket & Plush Neck Pillow*1
Handmade Pair Baby Socks*1
Baby Cap*1
Baby Animal Backpack*1
You may also want to know
Berenguer doll
Doll Gender: Boy Doll
Fresh baby scent
Size: 15″ (Weight:  Pounds)
Material: Full Vinyl
Ratings: 4.5 out of 5
Ages 3 and above
The cute reborn baby boy crying doll 15″ inch preemie newborn comes with 2 different outfits and accessories. The outfits and accessories such as cap, socks and bottles, provide room for creativity for kids and makes a perfect reason for the kids to spend their time in a productive manner while they would not get bored playing with them. The outfits keep the playtime exciting. Moreover, there is a handmade baby blanket and plush neck pillow that adds to the functionality of it. Your children can have double the fun with nap times for Crying Baby Doll and can take their doll to their bed for sleep.
This cute baby crying doll 15″ Inch has full vinyl skin, comfortable for feel. It is a realistic reborn baby with extra accessories, the number of which absolutely makes you satisfied. In addition, this crying boy doll is anatomically correct, which means he has movable arms and legs with manicure and pedicure. The most distinguished is that he has a fresh baby scent though, he is completely washable.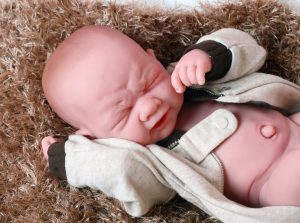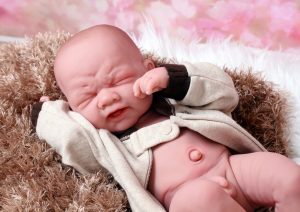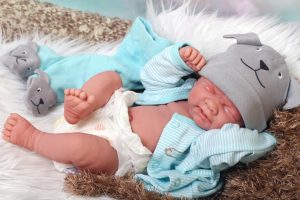 Reborn Baby Boy Crying Doll is so realistic due to its fresh baby scent and crying facial expression.
The crying boy is bathable just like an alive baby. Besides, he has soft vinyl skin.
The manicure and pedicure make this baby doll more lifelike.
Pros
There are so many accessories, which means that the gift will totally satisfy your kids.
The crying facial expression makes this baby doll more realistic, close to an alive baby.
The full vinyl skin is comfortable and gives a more real feeling when cuddling.
This baby can have a bath, which gives you a happy experience when playing with him.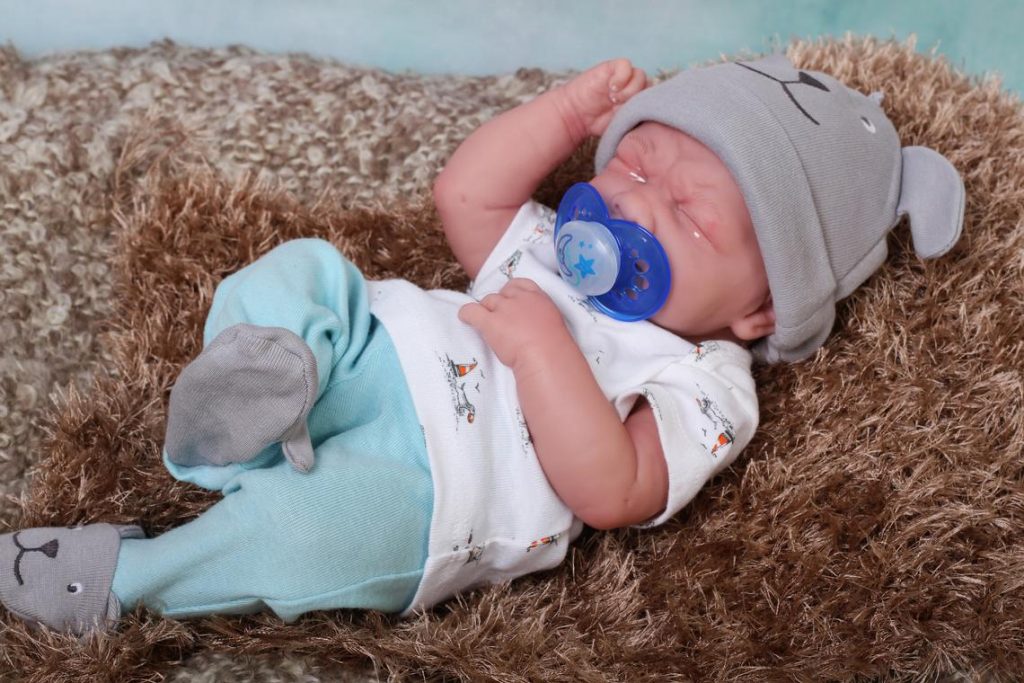 The cute reborn baby boy crying doll 15″ inch preemie newborn with accessories is a perfect gift for kids. It is no doubt that playing with this reborn baby boy can be joyful. But please remember that as with children's products, adult supervision is required. Products that contain small parts may pose a choking hazard and should not be used by children under 3.