Is your mini reborn doll also a big of pacifiers? Babies like to have pacifiers in their mouths almost all the time. And while growing up, it's even important to bring them a dozen of colorful pacifiers that keep them entertained all the time.
But what if you decide to make the pacifier at home? And what will be your choice? Reborn baby doll magnetic pacifiers or reborn baby doll putty pacifiers?
As per advice, putty pacifiers can have a lot of benefits when compared to magnetic ones. The magnetic ones obviously as suggest, can be detached which is not good from a baby's point of view. Babies have the habit of dropping things and when they do so with pacifiers, it's likely that all the parts of the pacifier get detached. So, to keep things at their place and firm all the time, the idea of reborn baby doll putty pacifiers is preferred more.
Now, the thing is how can someone make one putty pacifier at home? Well, if you were worried about the same thing for long, then you don't have to take that trouble further. We have so many DIY tips, that can be very helpful to you.
The first step includes taking two sheets of plastic that is going to cover the major part of the pacifier.
Those two plastic sheets are to be shaped in a round curvature. The one that we see in pacifiers. For that, you can keep them straight and then apply pressure with a cylindrical tube or pipe-like structure. Once you apply pressure and get that structure, it will be time to cut it. You will get curvature of plastic and that'll be used in the next step.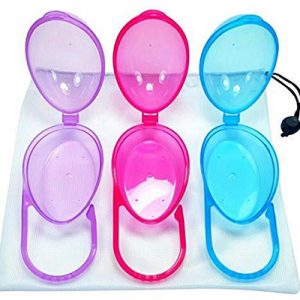 The main job is actually done after getting the curvature. However, you also need to get a nipple-like protrusion. For we will use the same technique where we will keep the sheets of plastic and then take help of a stick.
You will have to apply pressure with the stick and that's how you will get the shape of the nipple. Once you get that shape, remove the stick and then take the cut-out of that shape with the help of a scissor.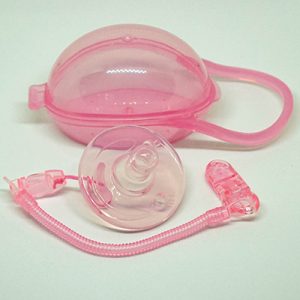 The next step will be to attach both these parts with the help of a silicone sealant. That way it will stay fixed and even after applying force, you might not be able to take it that easily.
Finally, you will just need to add further attachments such as small rings and stickers. Rings along with their support. Once everything is looking fancy and pretty for your baby, you can attach a sticker to the round curvature that we created earlier.
And the reborn baby doll putty pacifier for your baby.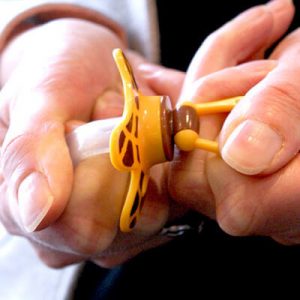 Here is a video about some of the steps that will help you in making a pacifier that your baby loves to suck on.
If there is copyright infringement, please contact us([email protected]) at your earliest convenience.