Numerous girls love to play with reborn baby dolls. Not only young girls but also few adults prefer to have reborn dolls. Reborn dolls provide a way to develop values of care and love for others in children and also build their social and emotional skills.
When you or your kids have reborn baby dolls, then it's the right place for you. Because you always need a few baby doll accessories to enhance interaction, fun and play with reborn dolls. The reborn baby doll accessories such as bottles, doll Moses baskets, bathtubs, furniture, and clothes push the doll owner towards a more realistic world.
What should you consider before buying reborn baby doll accessories: Buyer Guide
The person who owns a reborn baby doll matters a lot when selecting a set of accessories. The reason is that there are some products which can be dangerous to kids or not suitable for younger children.
The new outfits or accessories should be compatible with the reborn baby doll because several products are designed for a specific doll or brand.
The overall quality and durability
The durability comes in the last when selecting accessories for reborn dolls. Children always prefer to have a new accessory for reborn dolls or break items within a few days. However, the overall Quality should be checked for personal use.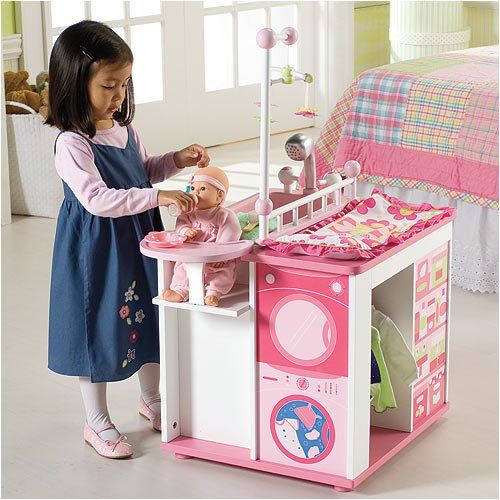 4 Best reborn doll accessories in 2020
1.Melissa and Doug bath time playset
Features:
Bath time playset includes bathtub, washcloth, soap dish, pretend to play soap, shampoo bottle with lid, and a rubber duck.
Shampoo squirts and squeezes just like the real shampoo bottle
The soap bar, which fits in a soap dish, looks like real soap.
Durable plastic
User friendly
Item weight is 12 ounces.
The Melissa and Doug bath time accessories come with six pieces. The shampoo bottle looks like the real one because it can squeeze out water and makes foam. Moreover, the soap bar is also realistic in looks, and it can easily fit inside the soap dish. You can enjoy a bath time for your reborn doll with a durable plastic tub.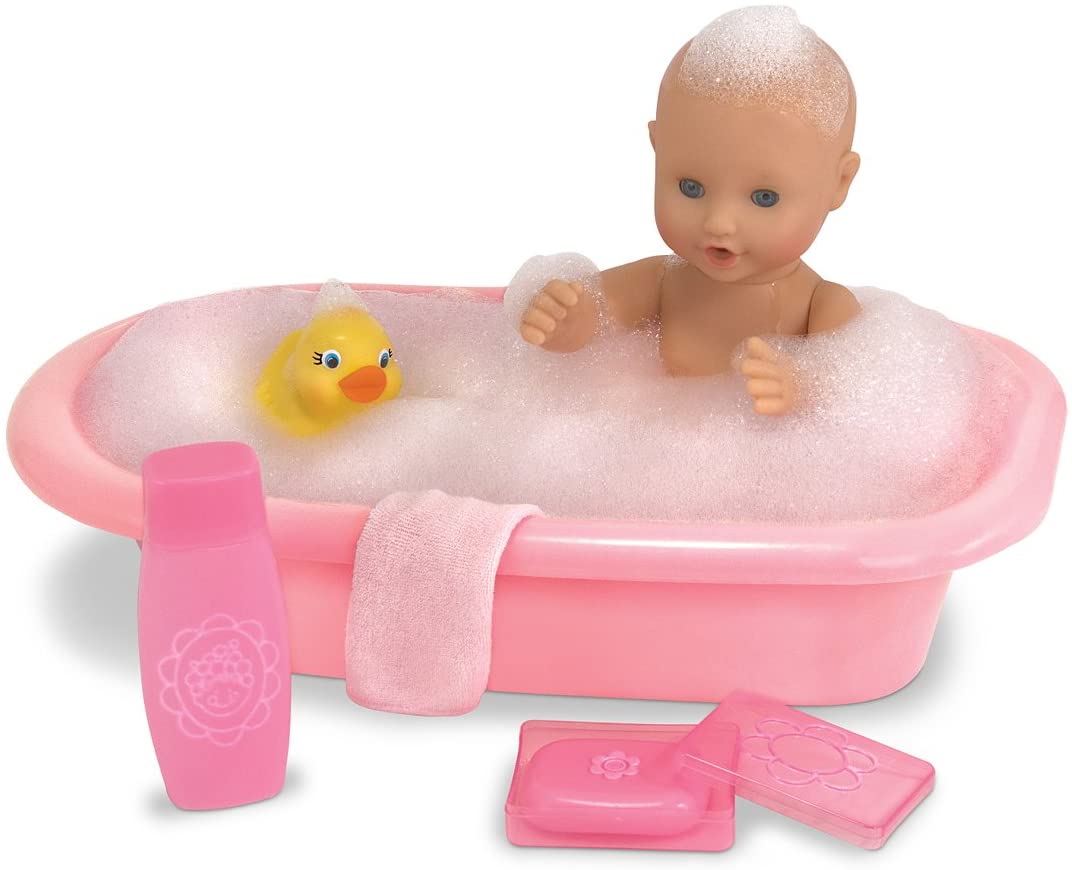 PROS:
Complete bath accessories
Realistic shampoo bottle
Can use floating in the bathtub
CONS:
The tub is small in size.
2.Exquisite buggy my sweet baby disappearing magic bottles
Features:
Magical bottles which get empty when doll drinks
The fluid level decreases as the bottle are tilted.
Feeding bottles with cute animated graphics on it
Plastic material and light in weight
Safety tested
Set includes one 6 inches milk bottle, one baby juice bottle with a handle, and one pacifier.
Recommended for more than three years old children
The exquisite bunny baby disappearing magic bottles comes in large size with 6 inches in height. The nipple of the bottle is thin; therefore, it can fit in a wide range of baby dolls.  When the bottle is tilted, the milk or juice inside the bottle starts to disappear. The cute graphics on the bottle, handle to hold the bottle, and multicolor makes the feeding time more enjoyable.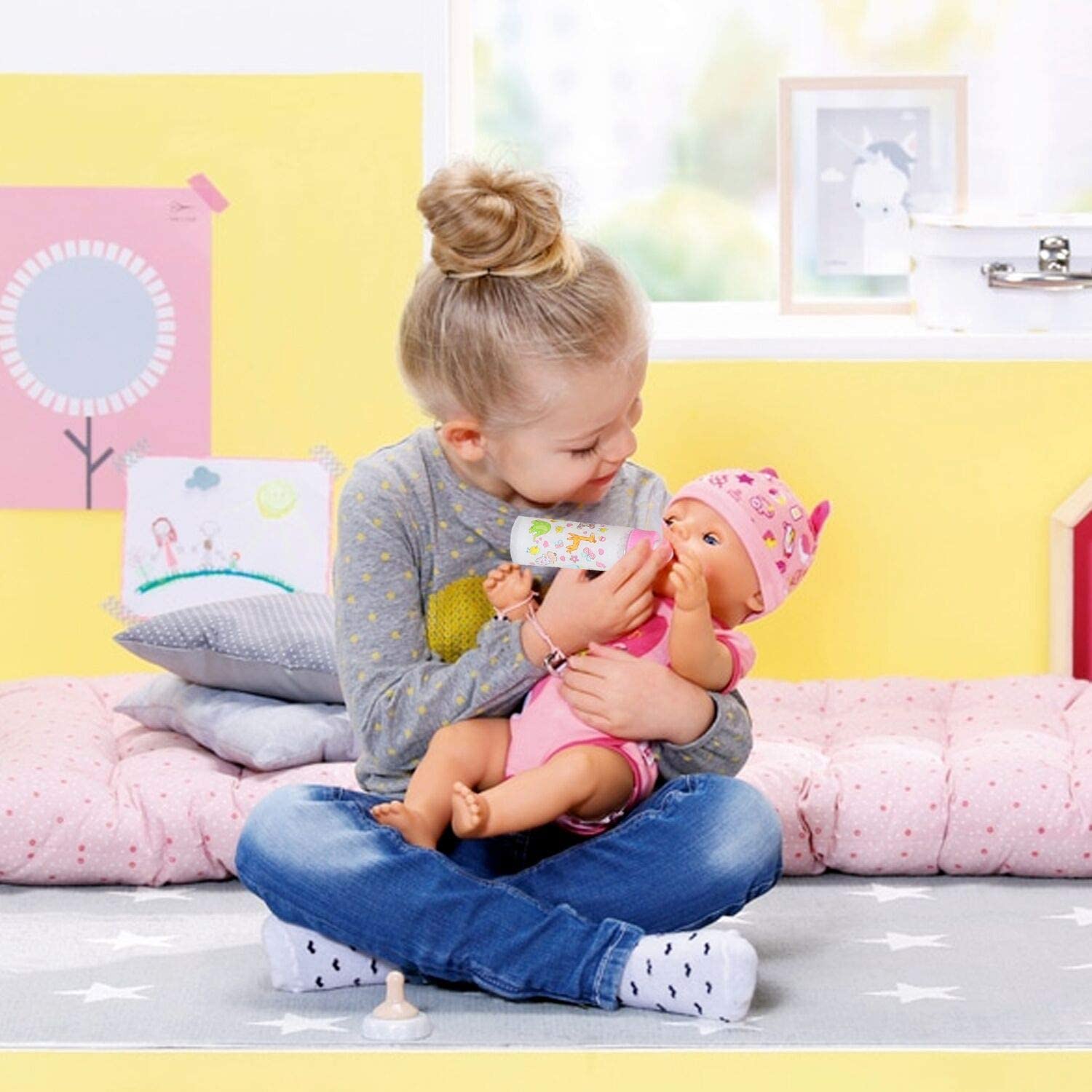 PROS:
Liquid disappears as the bottle is tilted.
Small nipple size to fit in reborn doll's mouth
Pacifier included
CONS:
Plastic is not long-lasting.
3.Badger Basket Folding Doll cradle
Features:
Large in size with 3.8 pounds weight
Sturdy material frame
Locking hinges for stability
Adjustable canopy with a padded mat
Floor-length skirt
For reborn dolls up to 22 inches
Cradle body and canopy can be folded down by releasing hinge
24 inches long, 12.75 inches width, and 22 inches height
Recommended for children more than three years old
30 days warranty
The badger basket folding doll cradle provides you a place to let your reborn doll sleep. The rosy pink stylish skirt and canopy with locking hinges are best for 18 inches of dolls. The frame is made up of sturdy and lightweight metal pieces. Besides this, the cradle can be folded and put away in a bag.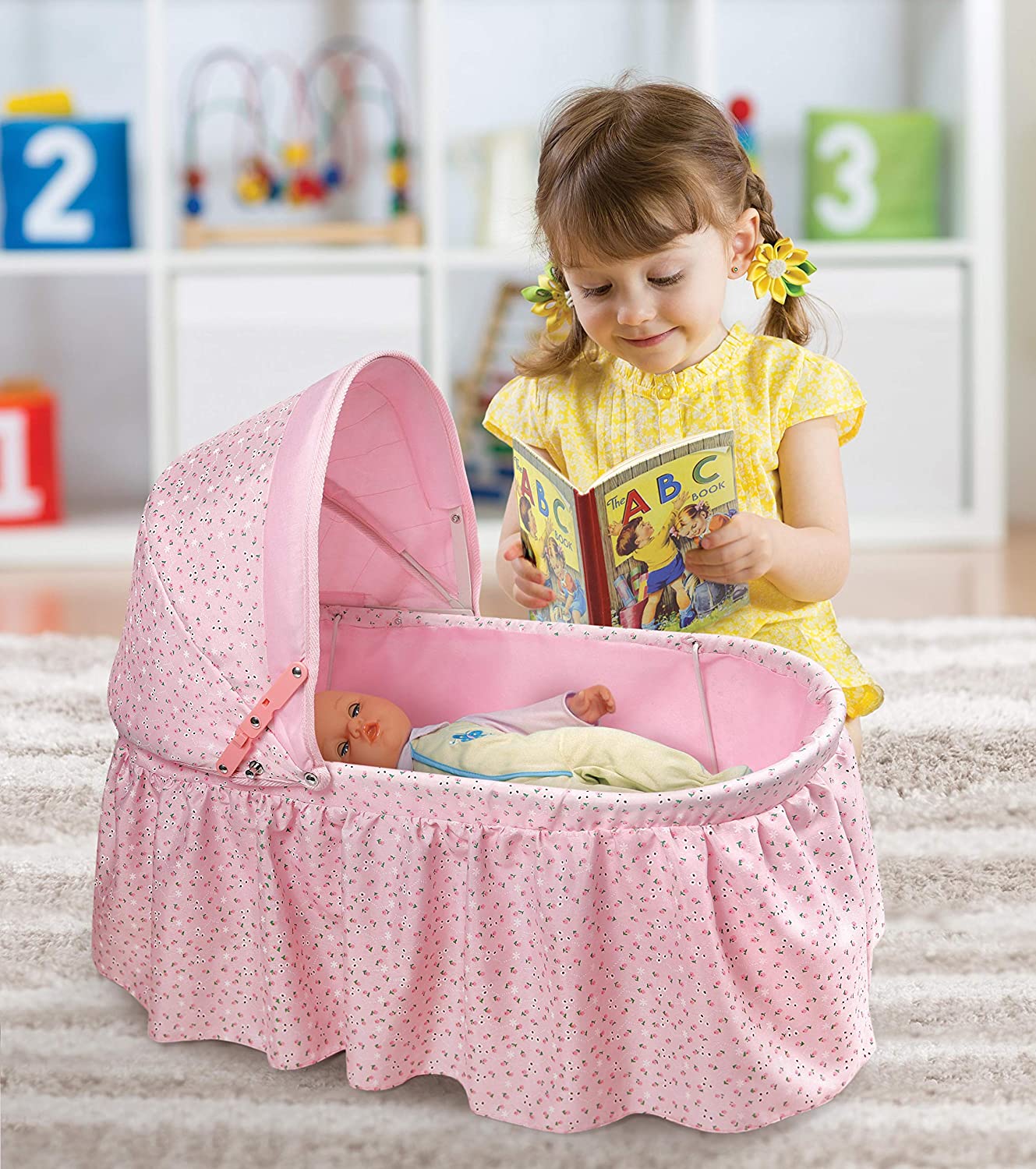 PROS:
Easy to assemble
Lightweight and sturdy
Can be folded down to carry during travel
CONS:
The metal frame is not of high quality.
4. Melissa and Doug mine to love the diaper bag set
Features:
The package contains a cloth diaper and a container of wipes, and a Fabric bag with two compartments.
Adjustable self-stick cloth diapers for different sized dolls
Recommended for more than three years old children
Two compartments for storage of baby diapers and other supplies
Comes in multicolor
Dimensions are 27.9 x 22.9 x 12.7 cm
If you treat your reborn doll as your baby and want to assume your motherhood responsibilities, then this diaper set is designed for you. The package contains a fabric bag which has two compartments to provide sufficient space and cloth diapers. It also contains a container of wipes. These diapers are self-stick and can be presented as the real ones.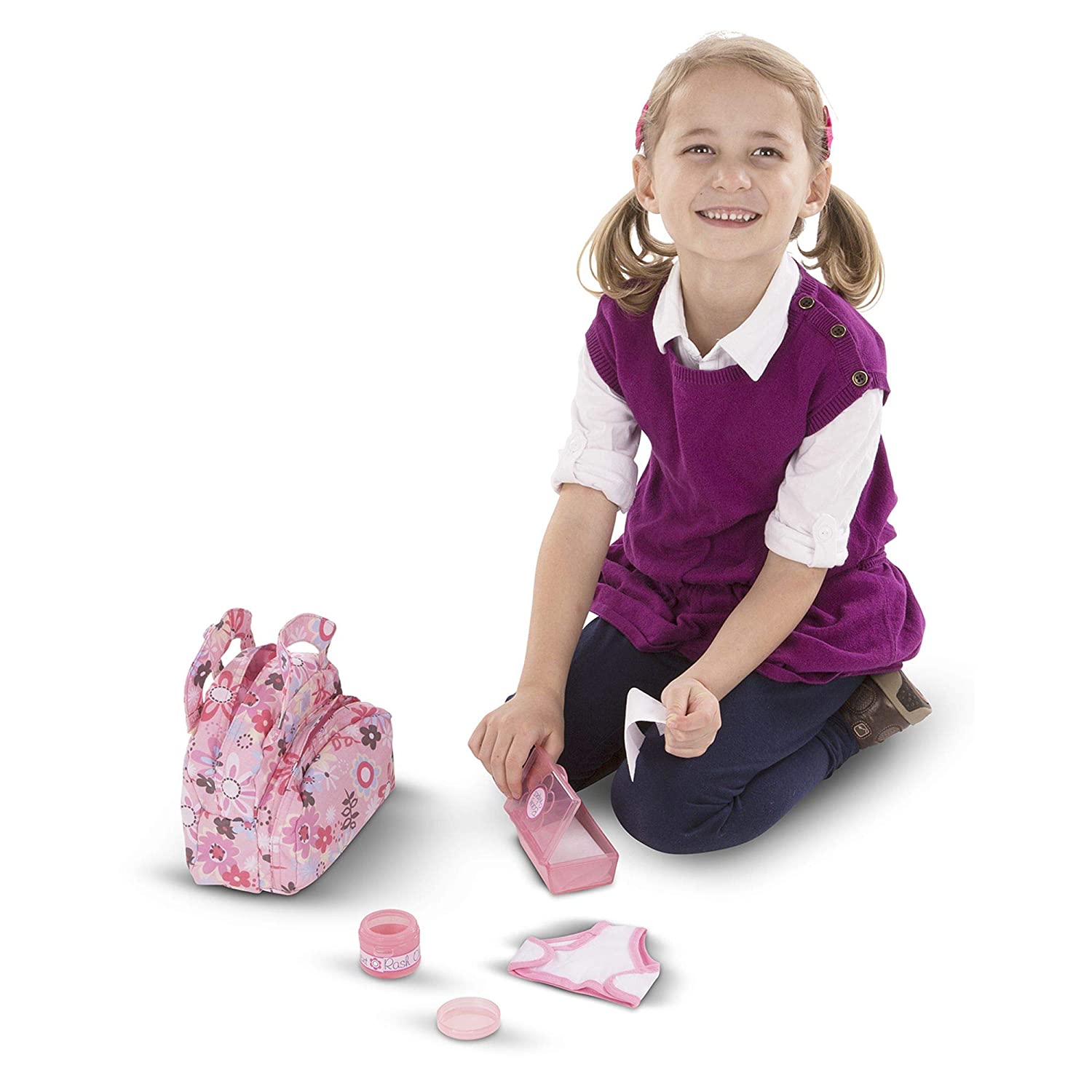 PROS:
Promotes emotional and social skills
Diaper bag foster responsibility
Right quality diaper with sticking property
CONS:
Accessories are made up of plastic material.
The bag is small in size.
CONCLUSION
Reborn dolls are treated as real babies. Therefore, the baby doll owner always wants different realistic accessories to feel and interact with the reborn, just like the real baby. There are several baby doll accessories available for gearing up your relationship or fun with a baby doll. You can decide your required set of items according to your doll and your preferences.