Is your house full of reborn dolls because your children love to play with them so much? Or maybe it is you who is passionate about them and loves to collect these beautiful little poppets? Baby doll Moses baskets are just the right thing for you to add to your or your child's toy doll collection.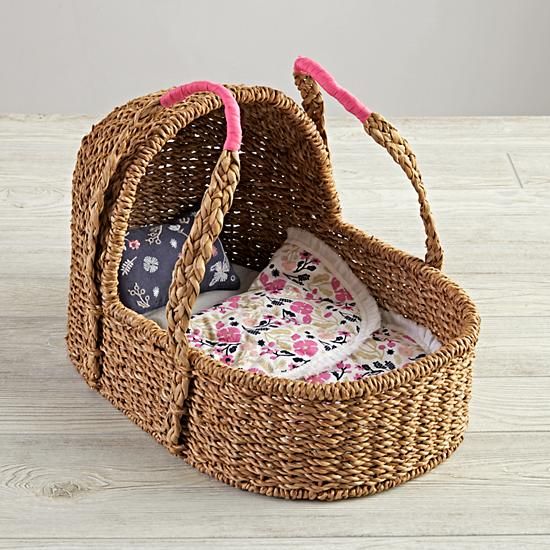 The bassinet is made up of quality materials that include 100% cotton yarn, which is hypoallergenic in nature and provides a soothing touch. Additionally, the bassinet is composed of a wooden bottom and is totally hand-knit.
The doll Moses bassinet is conveniently able to hold smaller and larger dolls in its two standard sizes, which are 8x12x5 inches and 10x18x6 inches.
The bassinet comes with a complimentary tiny pillow, mattress, and blanket. To avoid the growth of microorganisms inside the mattress or the pillow, they are also made up of hypoallergenic cotton fiber filled with holofiber.
Simple Crochet Doll Moses Basket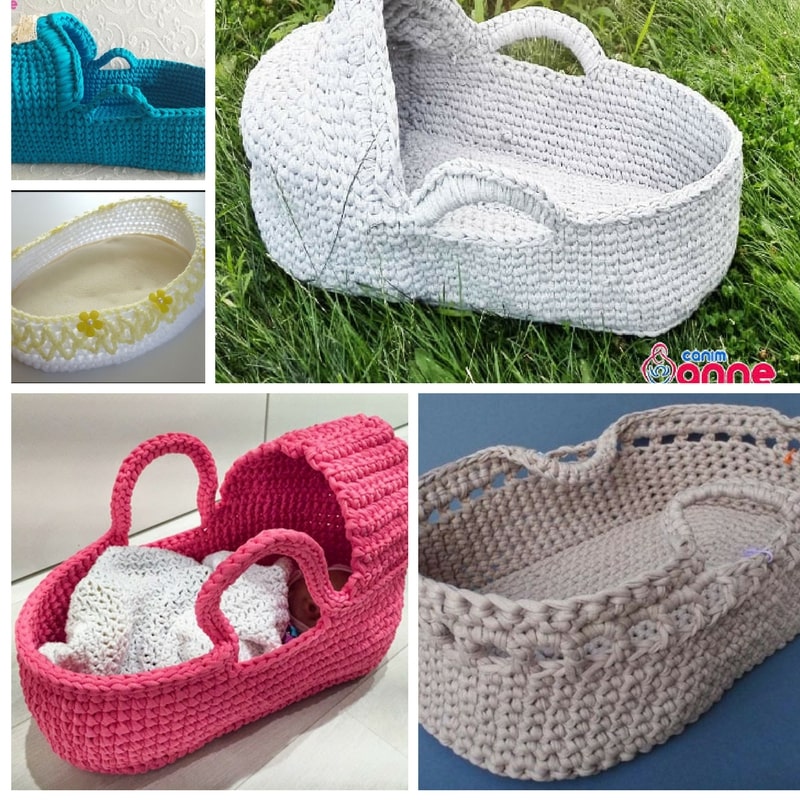 These baby doll Moses baskets are fairly simple looking and are pretty decent instead of being too much elaborated considering their overall decor.
This baby doll Moses basket is knitted using two full skeins of Red Heart Super Saver. The basic knitting can be done by any other type of the most commonly used yarn: worsted weight yarn. The total length of approximately 750 yards is utilized for a simple crocheted doll Moses basket with a crochet hook of size K, which is 6.5 mm.
You can order different types of stitching that may be a chain stitch, slip stitch, single or double crochet.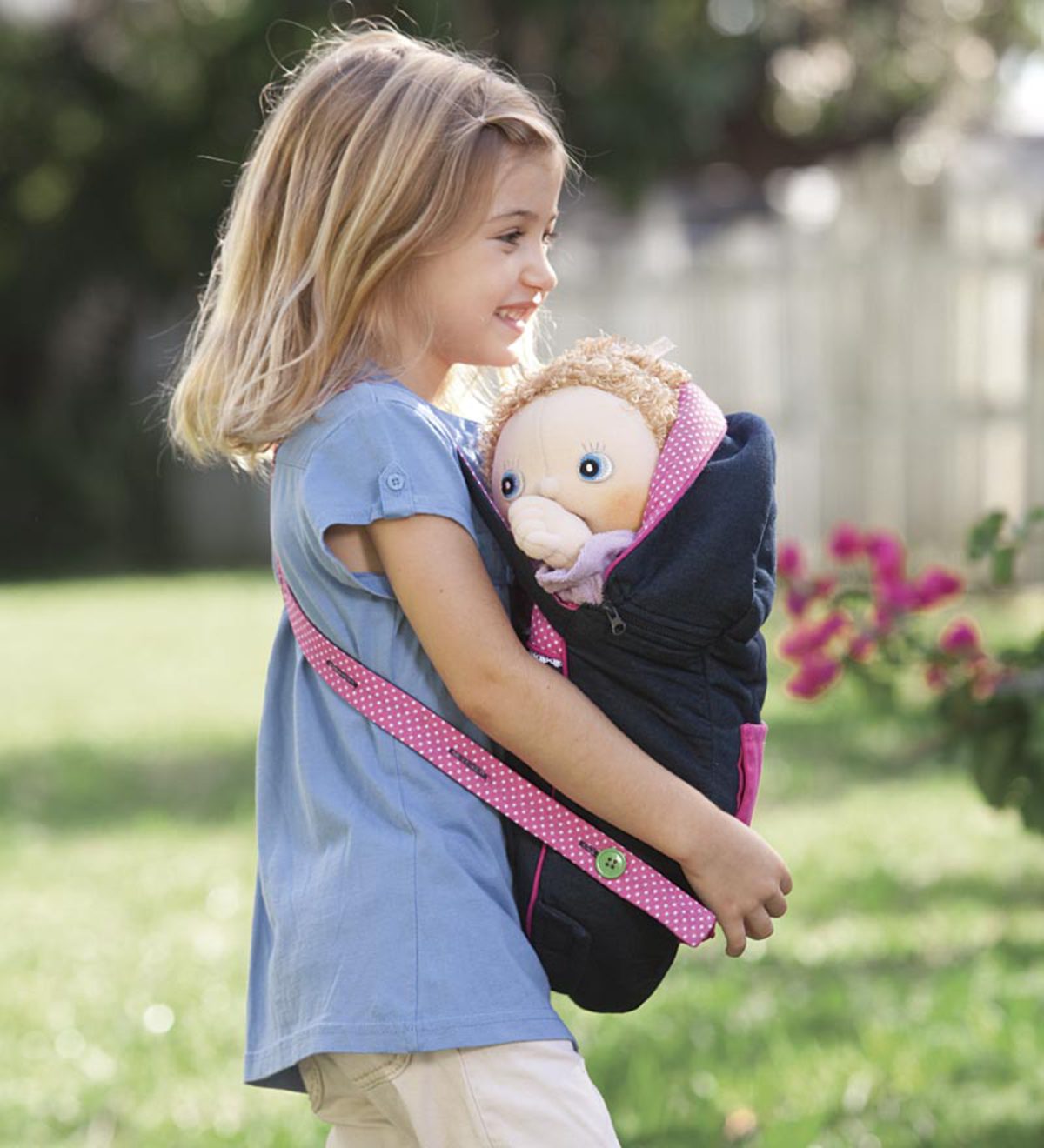 If your children love to carry around their dolls, then this baby doll carry-cot is the right choice for you.
This smooth and high-quality baby carry-cot utilizes double gauze cotton as its main fabric with lining cotton and polyester wadding.
The carry-cot is available in three different sizes:
Small — for 12 to 14-inch tall dolls
Medium — for 14 to 16-inch tall dolls
Large — for 16 to 18-inch tall dolls
African Moses Baby Nest Basket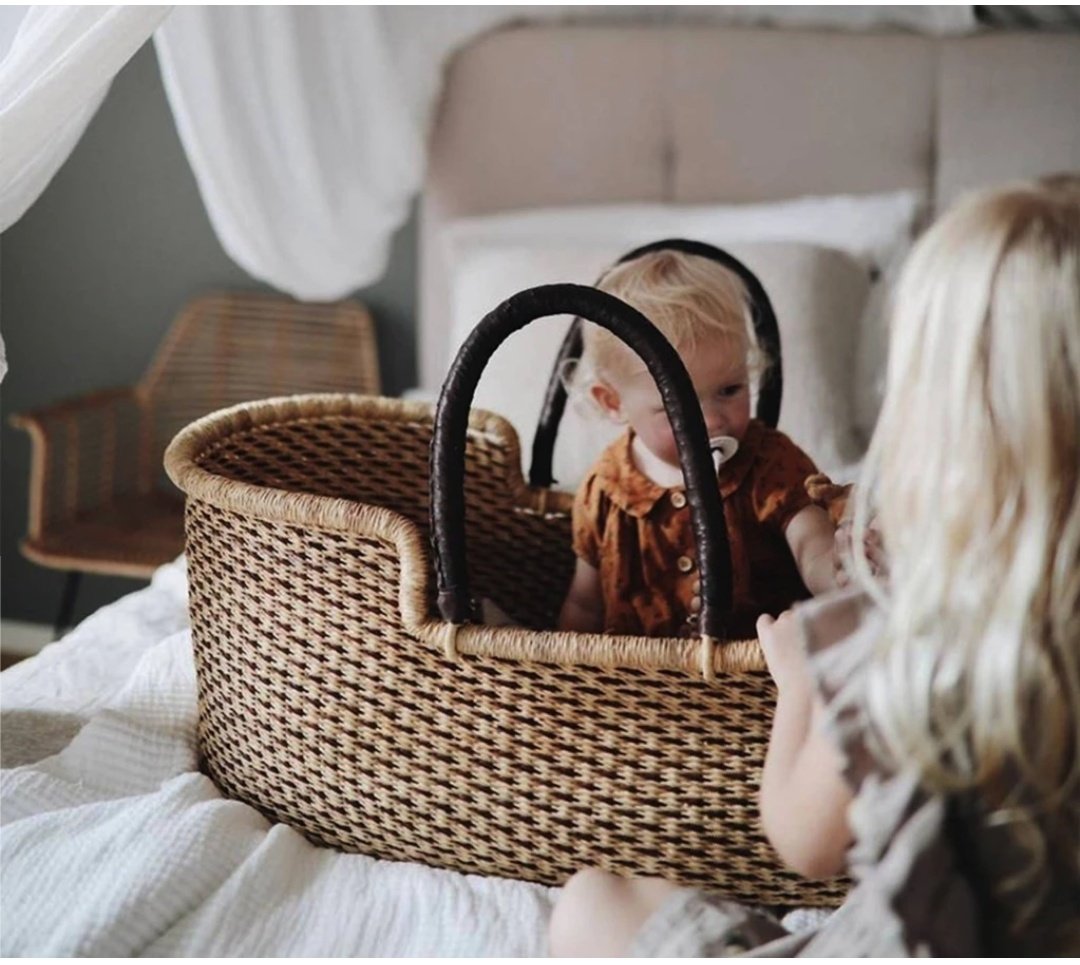 A baby doll Moses basket fully handmade, sturdy, and large enough to fit your toddler inside whenever you want him or her lying close to you.
Easy to transport from one place to another, the African Moses basket has the dimension of 29 inches of length, 16 inches of width, and a height of 11 inches.
The material that is utilized in the making of an African baby nest basket is 100% natural, eco-friendly, and contains no additives toxins that might be unsuitable for your environment.
Handmade T-shirt Yarn Moses Basket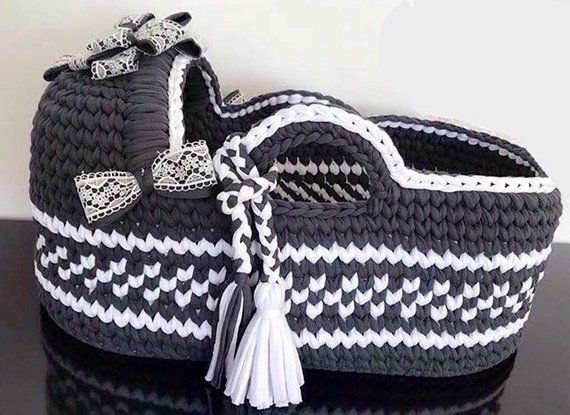 It is a beautifully knit basket capable enough for dolls up to 10 inches or 25.5 cms tall. The basket is made up of pure cotton T-shirt yarn and is composed of a wooden base for a sturdy posture and to bear more weight. Other than using it as a bed for dolls, it can be used as a storage for baby items, cloth, cosmetics, etc.
The dimensions of the basket are a base of 11×6 inches and a height of 4.5 inches.
This baby doll Moses basket is available in light coral color, after which white and pale orange yarn is applied for finishing.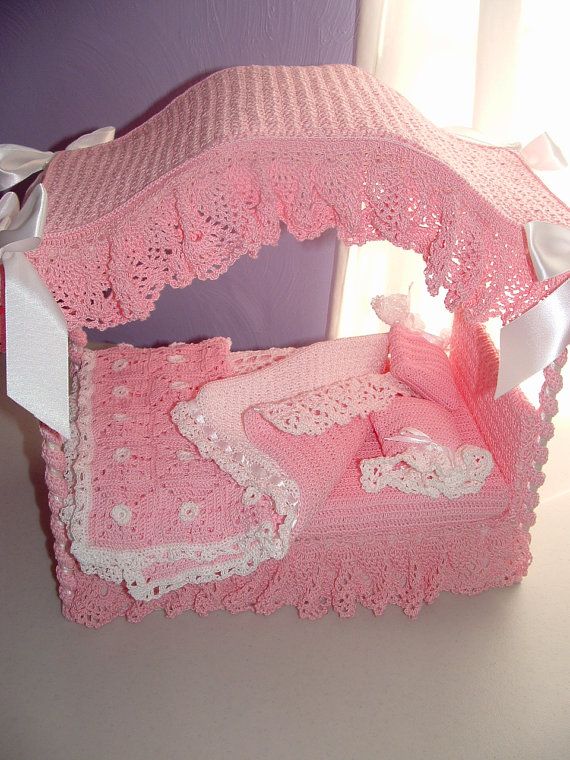 The hand-crocheted doll bed is a beautiful and extremely stylish bed for your or your children's dolls. It can also be utilized as a piece of home decor, and it comes in different colors and styles, tailored according to your preference.
A well-constructed baby doll Moses basket with a thin plywood bottom that makes it lightweight and allows the children to lift it easily. While being lightweight, it can hold up large dolls quite easily. It is made up of pure cotton, and no toxic additive materials are utilized.
The standard size includes 10 inches of width, 16 inches of length, and a depth of 4 inches. Custom sizes can also be acquired through specialized orders.
If you or your children are passionate about your dolls and other snuggly toys of that sort, then the baby doll Moses basket is a beautiful accessory for you to have. They can be bespoke and tailor-made according to your preferences. Other than a beauty accessory for a doll, they can also serve other purposes of decor.