Do you have any ideas to style or accessorize your nice reborn baby doll or reborn toddler for 2020 Halloween?
Halloween is a good time that you don't have to find other excuses to dress your little reborn baby doll up in a super cute or cool costume. In addition, whether your fancy your reborn toddler being a spooky spider or a cute kitty, you will find enjoyment during the activity. Because the little reborn baby doll of your family can join in with the Halloween fun by dressing up as a gorgeous little pumpkin, or even a fluffy monster.
Halloween in 2020 is coming on the way. Are you ready for the Halloween party with your reborn dolls? Do you want to show off your cute or cool reborn doll on that occasion?
If you want some suggestions, read this reborn doll guide to Halloween costumes and I believe you won't be disappointed. I can promise that you will be happy to take your toddler reborn doll or reborn baby doll on this Halloween Outing or Adventure.
Tips for dressing your reborn doll for 2020 Halloween!
Tip-I: Reborn doll's Halloween costumes shopping plan
When coming into Halloween, most people would like to go shopping. And then, dress unique. Why not style your reborn doll together. That will make you and your family or even your friends feeling enjoyable. But what should you go to buy? You need a reborn doll Halloween costume shopping plan. Easily, you can find a nice one-piece costume with the orange skull present right in the middle of the clothes. Moreover, you can match the costume with socks and shoes with spooky and fun Halloween decorations. All of those things can be found in the reborn doll shops, whether online or offline. You just have to click the mouse or walk out to choose in reborn doll stores such as the doll section of Target.
Tip-II: Make sure what kind of clothing style for reborn dolls
Understanding the theme of the Halloween party clearly is the thing of great importance when you are choosing reborn doll clothes and accessories. Only if you make sure the theme, you can easily decide the clothing style for your reborn dolls. That's because people always prefer everything matching the Halloween theme. For example, the little shoes should be red or black colour, which depends on that it suits the theme. With your reborn dolls, it's okay for you to choose as many clothes as you like. But you really have to consider if your choice is suitable. So, just do it as you want.
Six reborn doll Halloween costume ideas
1.Pumpkin Costume for reborn baby doll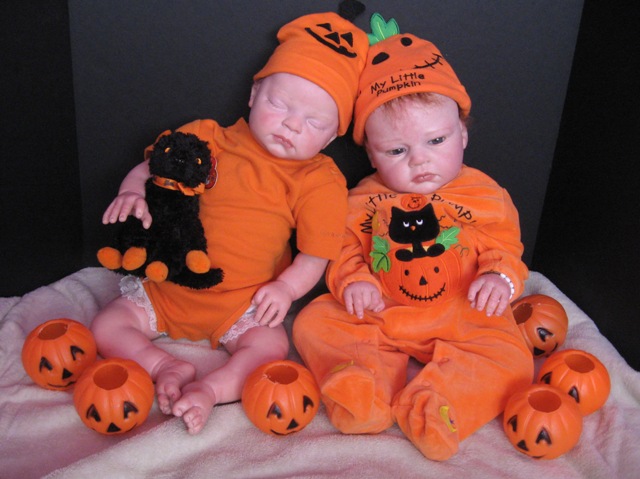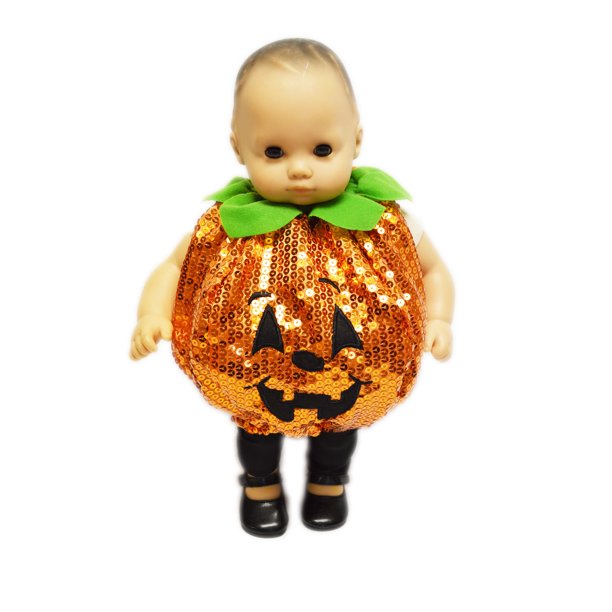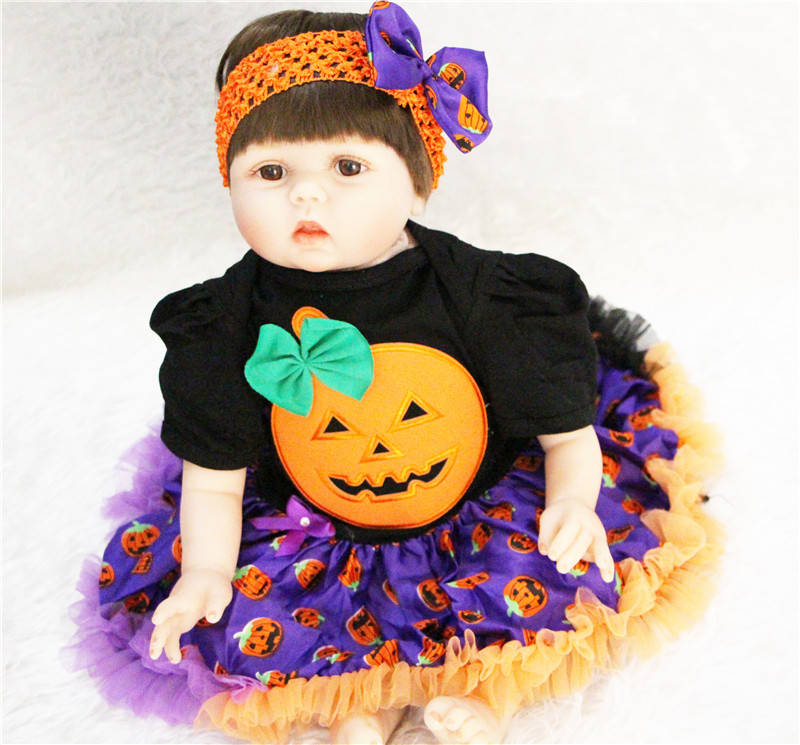 The reborn baby in the pumpkin costume is so cute! Put on one of the pumpkin costumes, your reborn baby girl or boy will be the cutest little pumpkin at the pumpkin patch this October. The must-have Halloween costume generally features an orange pumpkin.
2.Baby Yoda Costume for reborn baby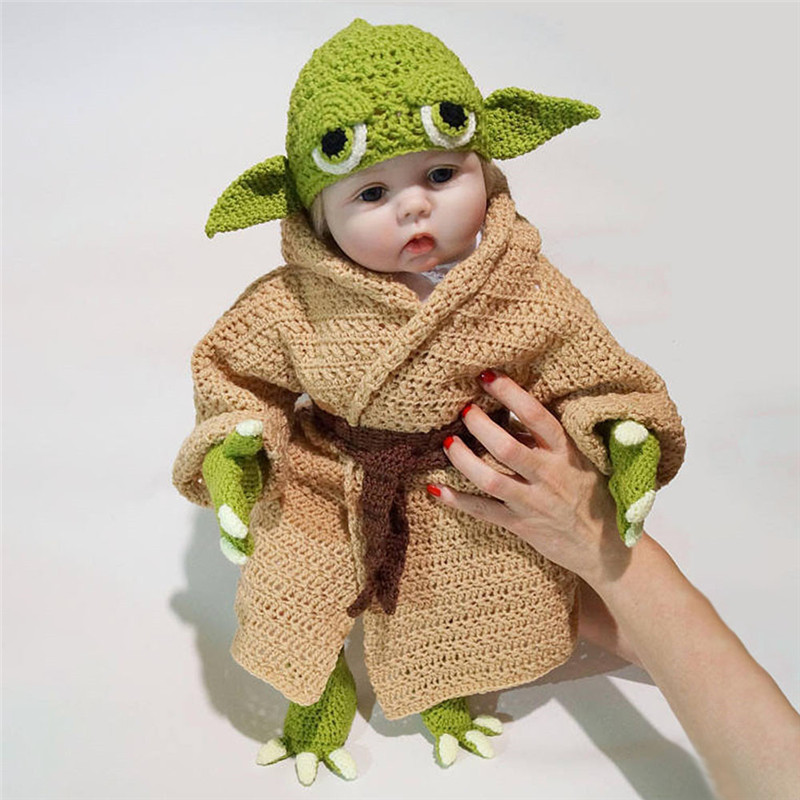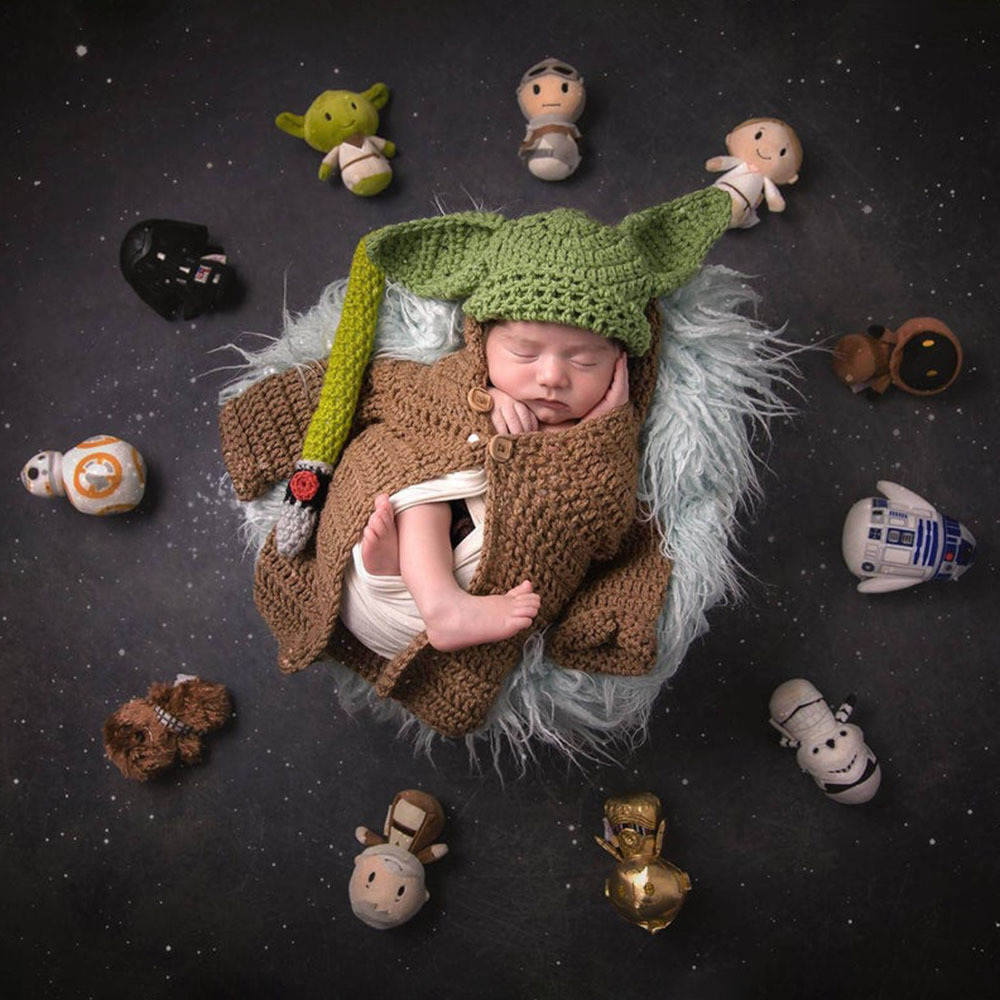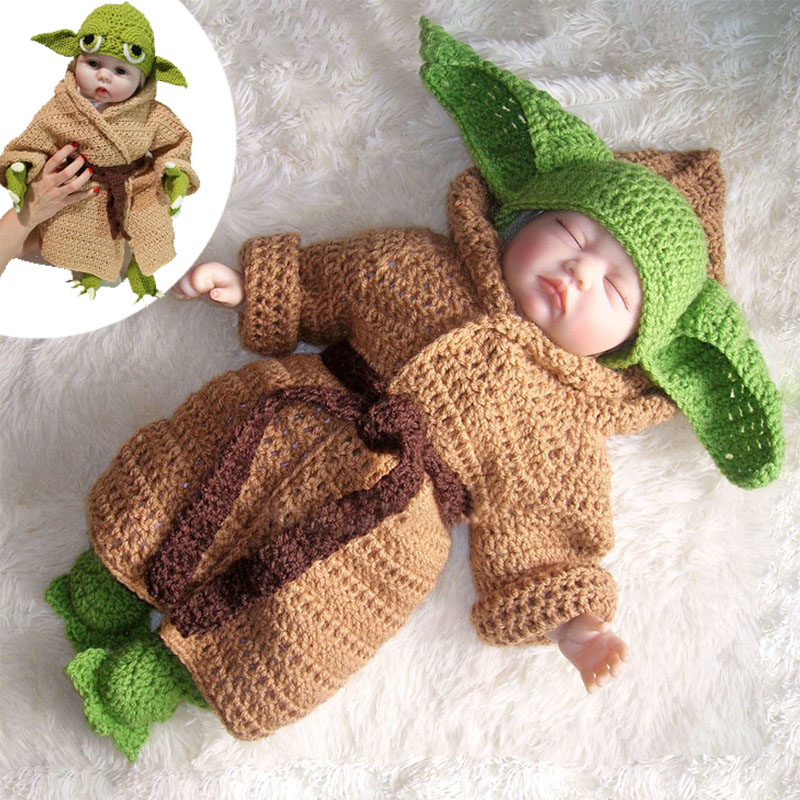 Newborn Baby Yoda Crochet Costume is the perfect dressing style for baby dolls. You can take photos of the nap time for them. It is possibly the cutest. The crochet is hand knitted, looking so soft and comfortable.
3.Mister Skeleton Reborn Baby Costume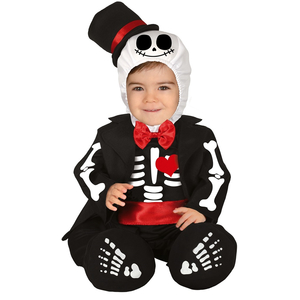 The Mister Skeleton reborn baby costume comes with a jacket, a jumpsuit, a hood, and feet covers. Once put on this costume for a Halloween outing, your reborn baby is the best skeleton.
4.Reborn Toddler's Disney Vamperina Costume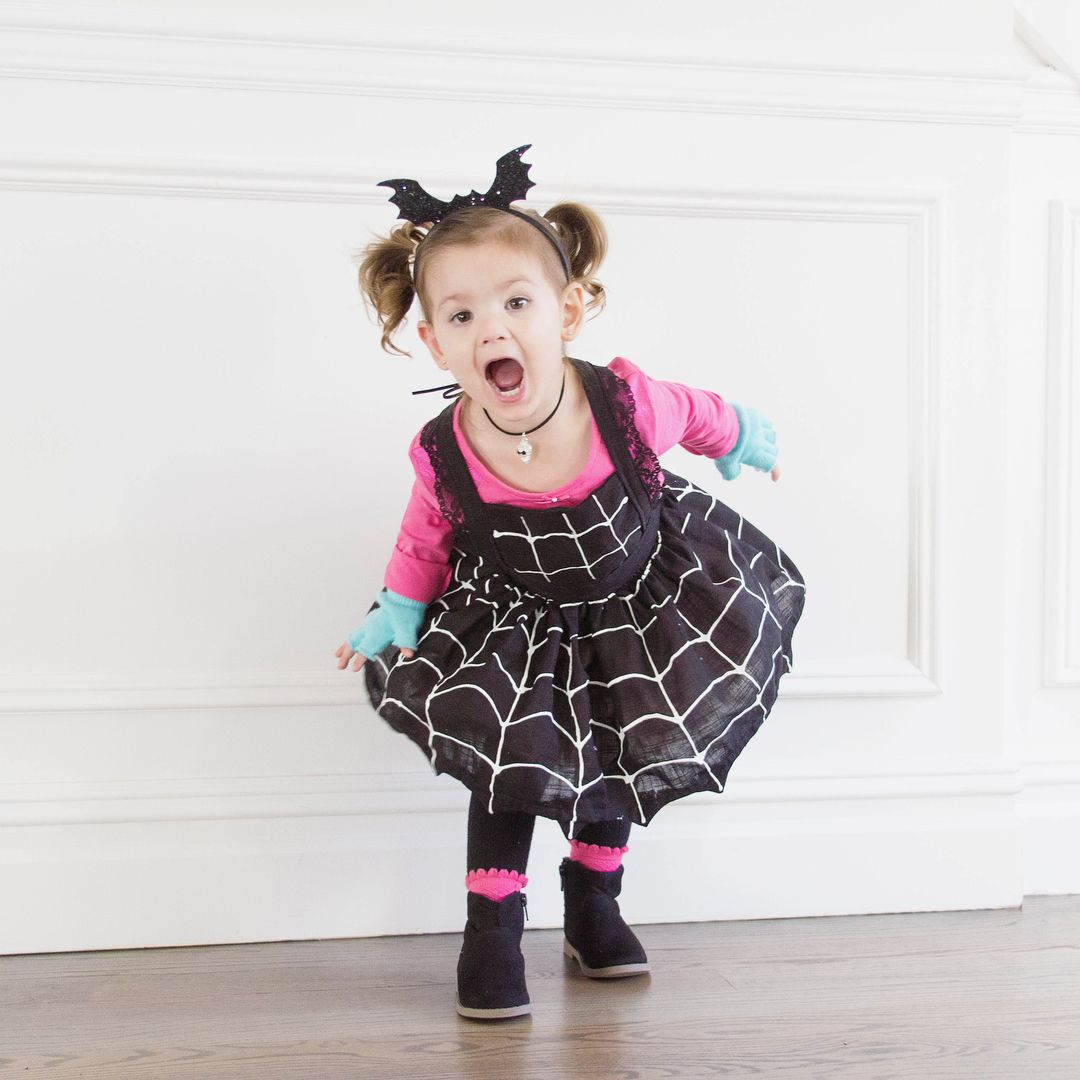 A three-piece set, including a cute top featuring the Vamperina, trousers with an elasticated waist, plus a bat headband. This is how the Reborn Toddler's Disney Vamperina Costume has. The bat headband catches my eyes when I first see it. I image my reborn toddler in this Halloween costume. Wow, that's just adorable.
5.Cauldron Cutie Reborn Toddler Costume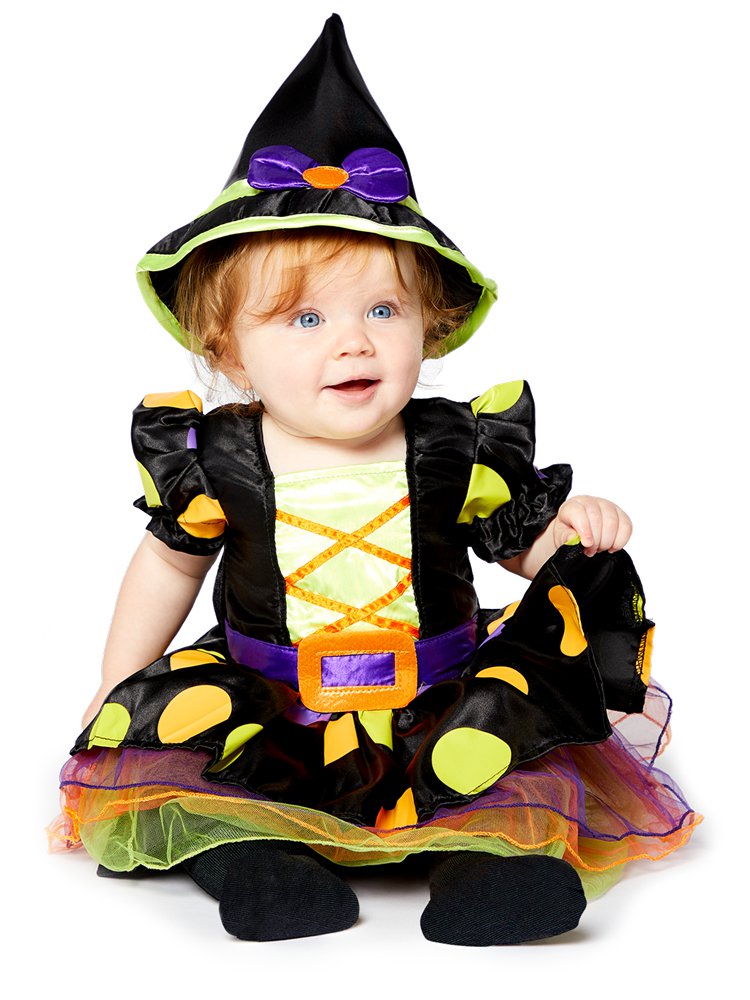 This Cauldron Cutie costume comes with a gorgeous colourful dress and a coordinating hat completes the look. The dress features plenty of pretty features, including a spotty skirt with layers of coloured tulle netting and puff sleeves. This is a nice choice for your reborn toddler girl, due to its exquisite design.
6.Reborn Toddler Halloween Spider Costume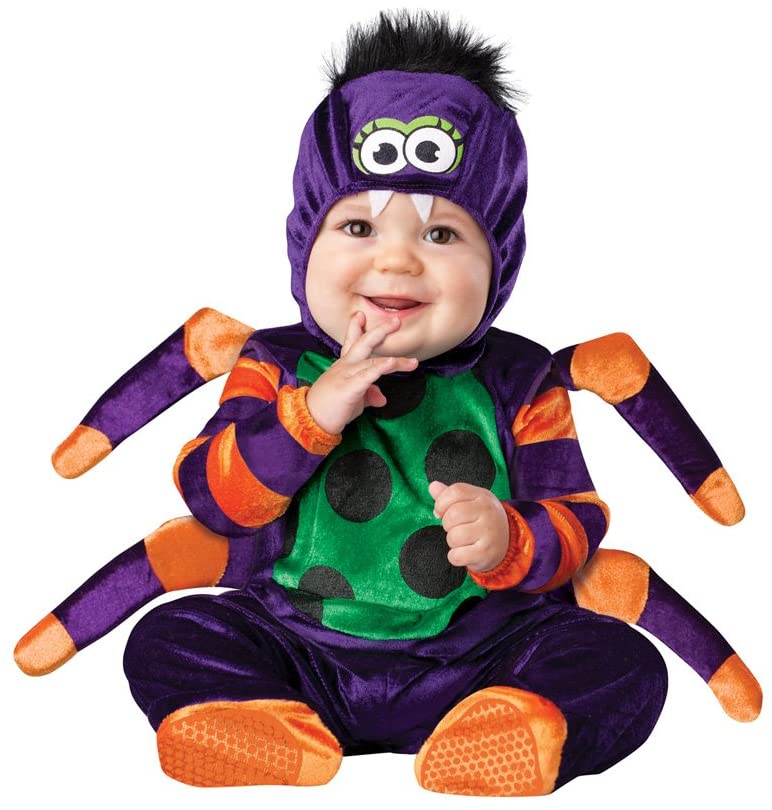 This fuss-free Halloween outfit consists of a hooded Plush Tuft with spider legs and coordinating spotty trousers. This spooky little spider costume is ideal for your little one's first-ever Halloween party. The reborn toddler boy in this spider costume will be the coolest one.
Hope the regarding ideas and tips for styling your reborn baby doll for 2020 Halloween can inspire you. You can also seek for costumes of witches, pumpkin, which not only make your reborn dolls cute but also like some Halloween savvy material.