The Ashton Drake Company has made a mark for itself in the business of selling dolls. The company is a U.S. – based, employee owned, doll making concern. Reborn Baby dolls have become quite a famous hobby amongst people. It continues to grow as a favourable hobby among women and makes for an equally impressive toy for children. Ashton Drake has set the standards high by making the dolls mobile, enabling them to perform functions like breathing, cooing and even walking. The dolls made by Ashton Drake have a heartbeat as well. These are just some of the things that set aside the Ashton Drake dolls from others.
Bella Rose is a doll made by Ashton Drake's master artist Linda Murray. The doll falls under the 'so real' category of the doll making company and has various special features that make it a perfect baby doll for you to collect.
The Ashton Drake Difference
What's in the box?
Baby Doll *1
Sleeper Adorned with Roses*1
Certificate of Authenticity*1
You may also want to know
Doll Gender: Girl Doll
Hair Color: Brown
Size: 18 inches (Weight: 5.1 pounds)
Material: Soft RealTouch® Vinyl & Cloth
Rating: 4.3 out of 5
The Company describes its doll making process as a unique one which includes ensuring that the doll having 7 qualities that make it the realistic, lifelike baby dolls that they turn out to be.
Sculpting
The dolls are made by using pictures of actual babies and all the details are inscribed tip to toe on the dolls. From nails to cheeks to wrinkles and folded fingers. Everything is as real as could be. This is said to give the babies a soul.
Hair
The hair of the babies is carefully hand woven which takes a huge amount of time. Each strand of hair carefully woven onto the baby's head to ensure absolutely real seeming scalp for the baby. This is said to give the baby an individual identity. Each baby has a different colour and style of hair. This sets apart each doll from the others.
The eyebrows, nails and lips of babies and other such features are hand painted by craftsmen to ensure that each doll has its own separate personality. These hand painted features are made to look as real as possible with highlights and shadows in all the right places.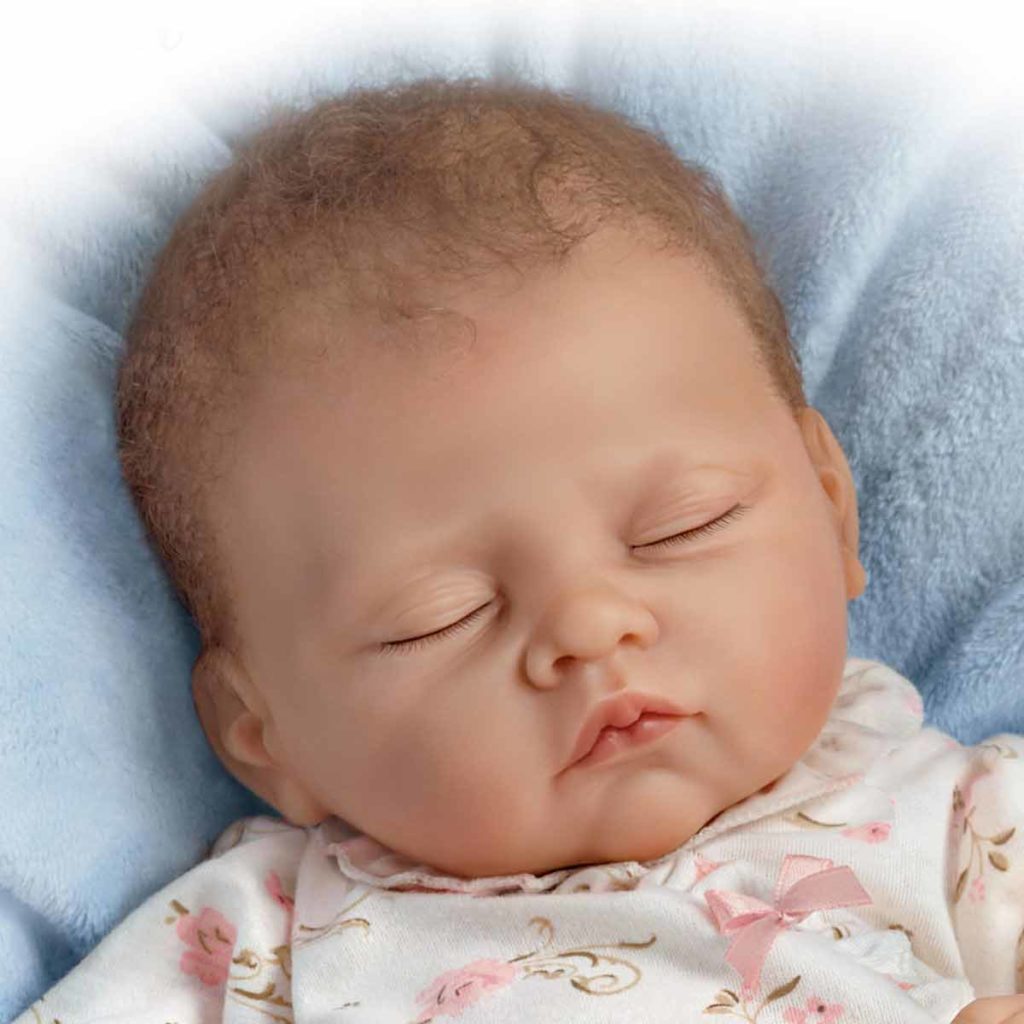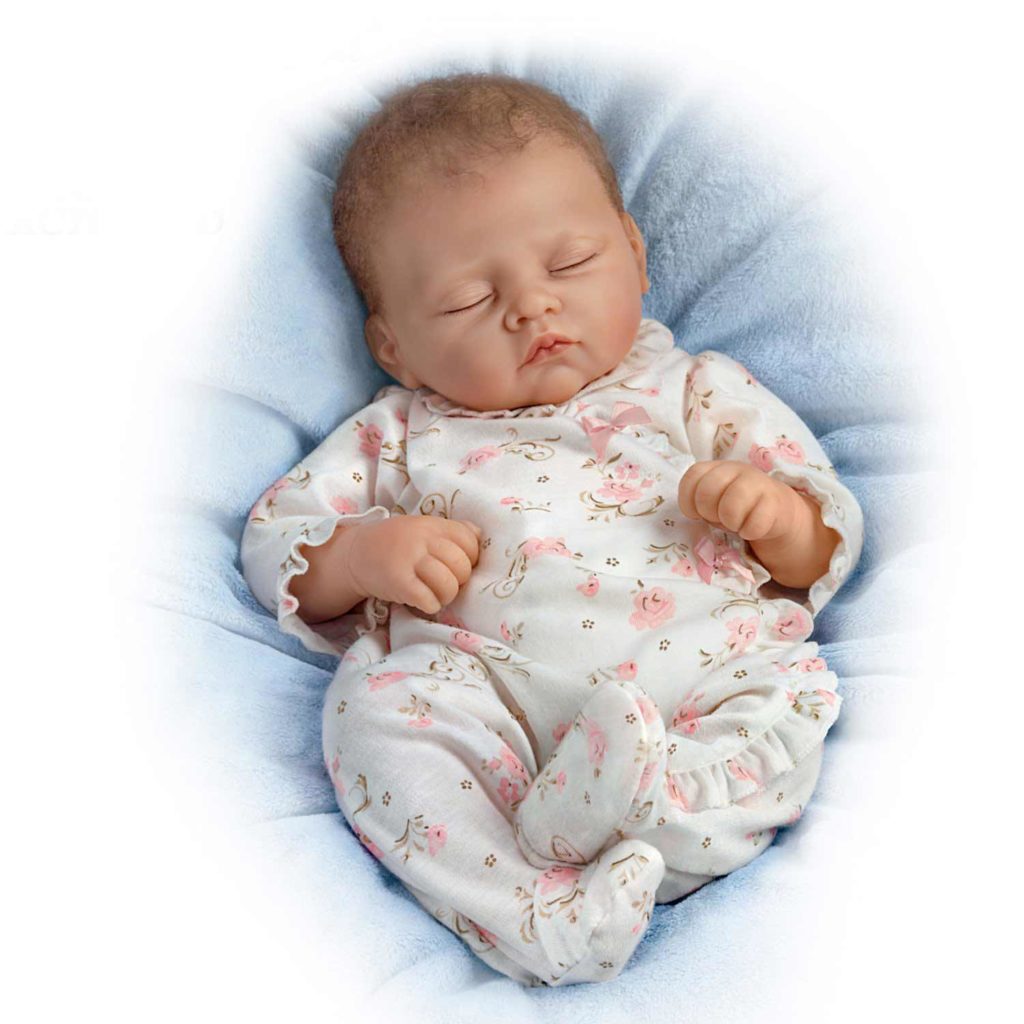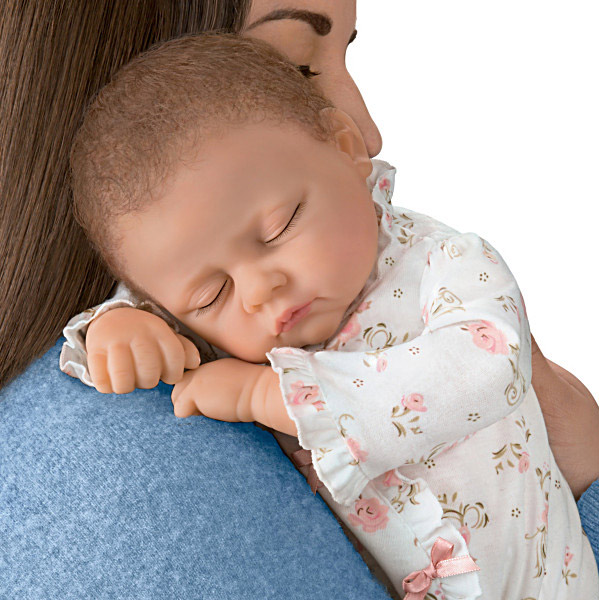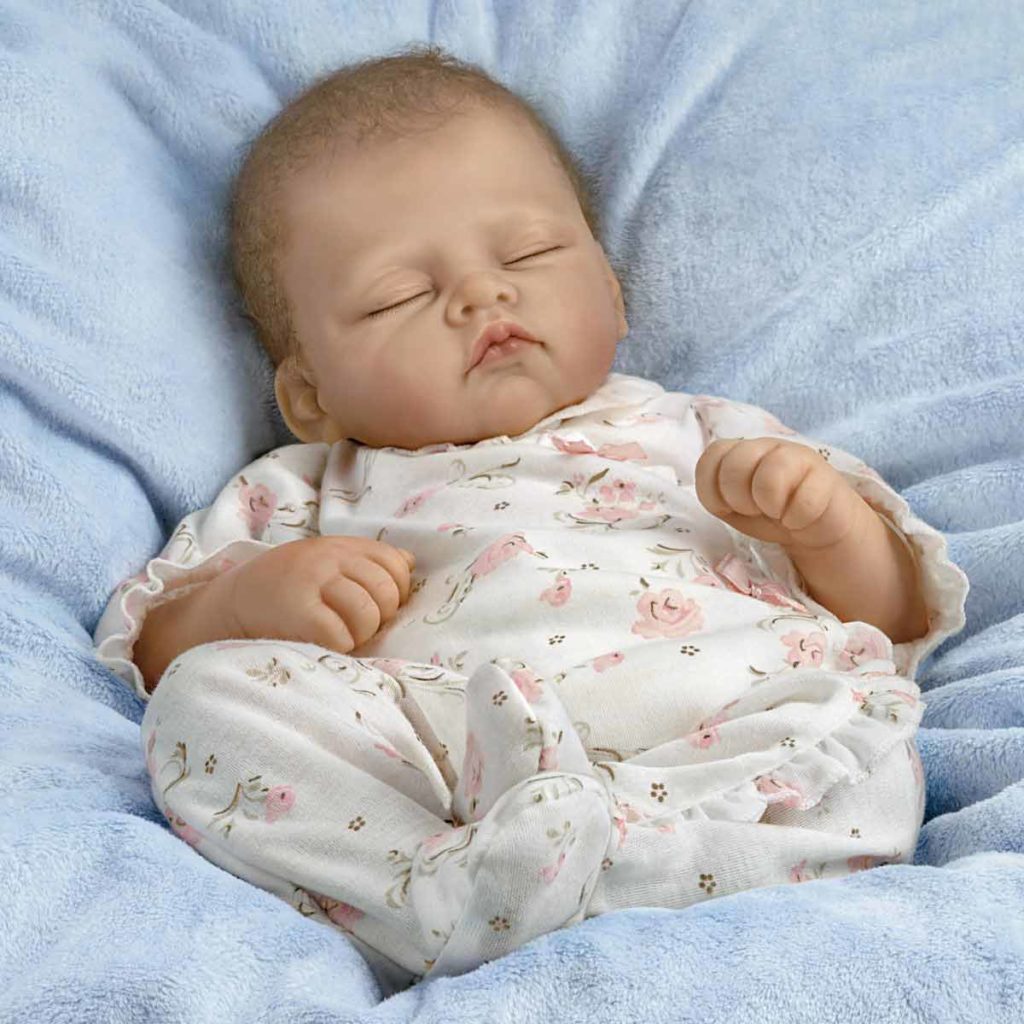 Materials and Construction
The materials used for construction of these dolls are vinyl and silicone. The vinyl dolls have a skin texture that gives a feeling of touching the skin of an actual baby. The silicone materials are bendable and have weight in them, so they feel like real life babies. This gives the baby spirit.
The ability of the Bella Rose doll to coo and breathe is what gives it a heart. This characteristic of Ashton Drake dolls sets them apart from all the other dolls and makes their dolls most lifelike. The doll even has a heartbeat of its own which is the ultimate master stroke of the doll.
The material used in making Ashton drake dolls is by a 'hold that pose' technology. It allows the person to hold the doll in any and all ways. So, you can coddle it in your lap or hug it. It won't spring back into its original position like the other dolls. This gives the doll life.
All the accessories and clothes of the doll are custom made and have a unique individualistic design which compliments the unique personalities and identities of the dolls. This makes the dolls stand apart even in terms of fashion.
The price of this doll is way under limit as compared to other doll prices on various other online stores. The doll comes at a reasonable price of $149.99. The company also provides for an EMI system of payment which is available to be paid in four instalments of $37.50. They even have the option of express delivery. So, you don't have to wait for your doll any longer.
Pros
Vinyl Material – soft and baby like
Retains shape even when squeezed
Holds poses and doesn't spring back to original position
Hair woven with intricacy – less scope of damage
Based on real baby looks – very realistic
Has a heartbeat
Auditory functions – can coo
Breathes with movement in chest – extremely realistic
Texture of skin – just like a real baby
Comes with unique clothes – essence of style
Price is feasible and can be easily paid
Cons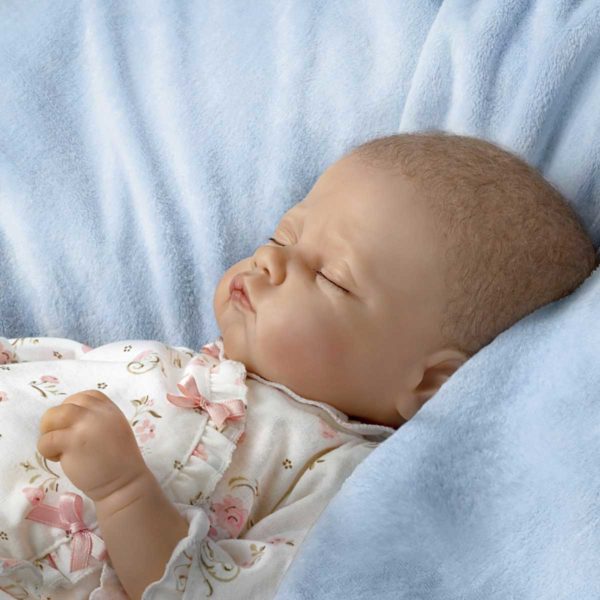 The doll makes for an excellent investment. It not only stands apart in characteristics but also in the pricing. Where all the dolls are priced at over $200, this doll offers much more in much less. Most importantly, the doll is as realistic as realistic can get. There is no match in the market that even comes near to the doll in all aspects.