Brief Introduction to Doll Brand The Paradise Galleries
Paradise Galleries, a famous reborn doll brand, in 1991 made a great achievement in the world as it brought the magic of award-winning doll to doll collectors. Initially, this company only carried collectible porcelain dolls. But since 1991, it provided specially handcraft dolls to reborn collectors, which were affordable but with compromising quality.
Now it has become a big company expertly crafting dolls with its more than 20 years of expertise and experience. This company has its design team in California who do the job drawing upon their inspiration from family, friends, and every nice moment of daily life. The design team works together with doll sculptors all over the world. They are dedicated to creating dolls that can warm people's hearts as well as bring joyfulness to families.
Using the world's best selection of materials, they reproduced dolls at the Artist standards. All of the details including facial expressions, fabrics, porcelain or vinyl, and expert sewing and stitching will be taken into account in the process of manufacturing.
Otherwise, Paradise Galleries is honored to support various charities, such as Adopt A Senior and Reborn with Reasons. It provided comfort and companionship to the elderly community.
Why Paradise Galleries Reborn Dolls?
#1 Free shipping & Easy returns
If your order ships within the United States, they provide Free Ground Shipping for orders over $79. If shipped within Continental US, it only costs 2-5 days. That means you can receive your lovely reborn baby doll as soon as possible. However, please pay attention that international orders are NOT eligible for any FREE Shipping Offers.
#2 Superior Craftsmanship
Reborn artists' work for Paradise Gallery is internationally acclaimed. You don't have to worry about the craftsmanship. There are 8 doll artists including one in-house doll designer that works for the company. Diane designs dolls' outfits, reborn doll accessories as well as the overall theme. Other doll sculptors include Jannie de Lange, Mayra Gazer, Ping Luo, Pat Moulton, Lisa Olsen, Fiorenza Biancheri, and Sherri Williams. Is there any reborn doll artist that you adore her dolls?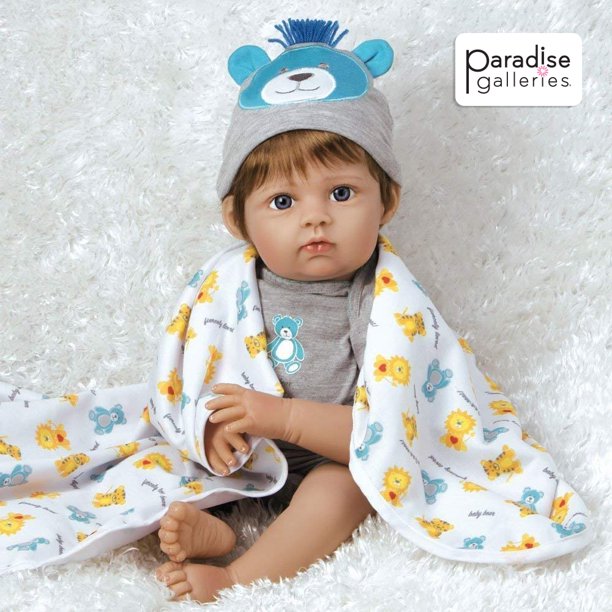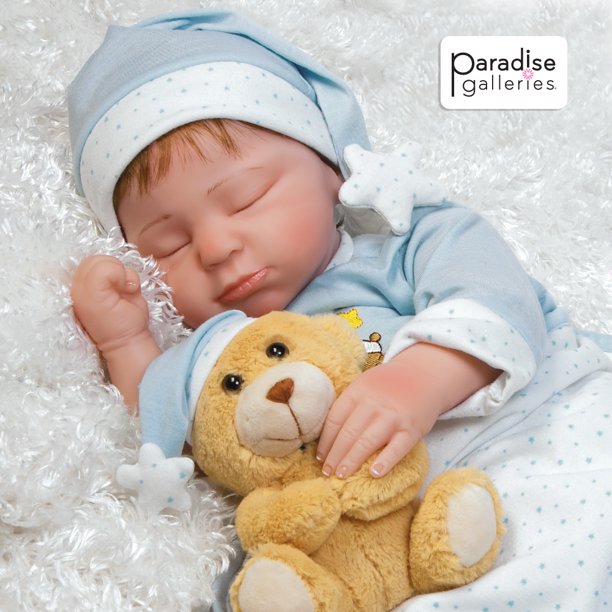 #5 The Paradise Galleries programs or activities for doll fans including kids
There is a special treat from this company, called the birthday club. People on the birthday will have the chance to win a free doll during the birthday month.
Paradise Galleries have also done something for Senior Citizens. For example, they partnered with a blogger Jaime to highlight the emotional support found from using reborn dolls as a therapy support tool.
The Paradise Galleries promise the high quality of their dolls. Their trademarked FlexTouch™, GentleTouch™, and SoftTouch™ vinyl can ensure their reborn babies cuddly soft and beautifully durable.
#4 Three Easy Payments With Splitit to Achieve "Doll Now, Pay Later"
This kind of payment achieves customers' aspirations of Doll Now and Pay Later. Your first payment is taken immediately. The rest will be paid automatically in the next 2 monthly installments. But one point that you have to remember is that only Visa and Mastercard are accepted with Splitit and that orders including One Of A Kind reborn dolls are not applicable to be paid in installments with Splitit.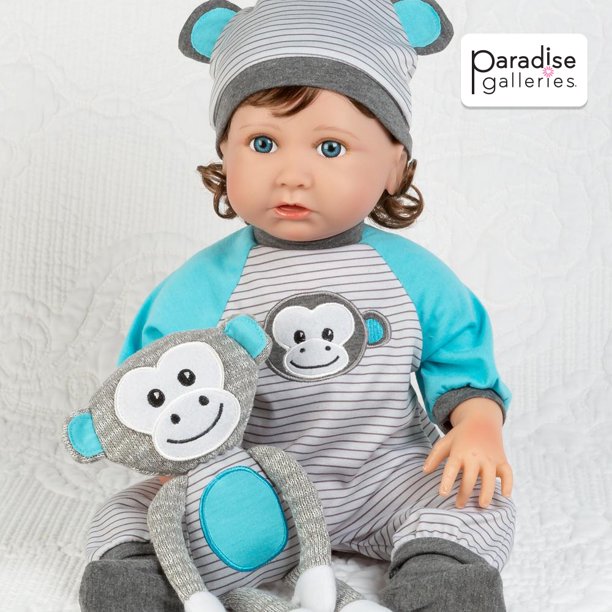 Ordering, Shipping, Rewards
It's very easy to order one doll form their official reborn doll website online shop. You can select dolls by vinyl, by doll ages, by doll collections, or by reborn doll artists. Otherwise, the reborn doll accessories are also available.
They have easy shipping and returns as mentioned above. In addition, Paradise Gallery also promises they will take dolls back if you are not satisfied. If dolls are returned in original condition and packaging, you can take the refunds in the original payment method used at checkout.
The Paradise program is launched for customers. Customers can gain Paradise Points after they have spent money on their products. The Paradise Points can help you achieve a discount on your next buying.
What Users Like and What They don't Like from Paradise Galleries
Many users in their reviews recommend the Paradise Galleries reborn dolls due to its relatively high quality compared to other brands.
The most common user complaint concerns problems like dolls turning black or blue. As the reborn doll is precious, customers have to take care of their dolls.
Are Paradise Galleries Reborn Babies More Expensive Than the Competition?
Reborn dolls from the Paradise Galleries are very affordable. The company has competitive prices for all its gear. For example, the best seller dolls are $99.99 when they have a discount. The born dolls with high quality but are so cheap under $100.
Pros of the Paradise Galleries Baby Dolls
Good product guarantee
Good customer support
Offers free shipping policies
Offers free return policies
Offers international shipping policies
Offers birthday discount policies
Offers sales and promotions
Offers loyalty programs
Offers contact information availability
Offers social media presence
Offers website security & privacy policies
Offers affiliate programs
Supports ethical practices