When we think about dolls, we don't give much thought to it other than the appearance. However, there is more to it than meets the eye. Most of the toys that these children play with are made of plastic. There are certain guidelines and restrictions when it comes to making toys out of plastic because ultimately the ones playing with them are three – year – old kids who have little consciousness of what they are doing.
JC Toys is an online store that sells realistic baby dolls and other accessories for the dolls to be played with. They not only design dolls that are life – like but also ensure utmost safety for the children playing with these dolls. The dolls designed by them are not just safe, but also durable and snuggly. Which guarantee a good time for your toddler. They are designed with utmost precaution to structure and can be played with by babies who are 12 months + without you having to worry about the kids being in any sort of danger.
What's in the box?
Baby Doll *1
Blanket*1
Pacifier*1
You may also want to know
Size: 11 inches (Weight: 0.7 pounds)
Material: Vinyl Head, Arms, and Legs
Rating: 4.7 out of 5
Safety tested and approved for children age 12 months and up
The 11 inches tall la baby doll is designed by a European design team with utmost attention to detail. It is very realistic and life – like. The doll is designed with open eyes and a wide smile. This is sure to make playtime a pleasant experience for your child. It is known that humans tend to smile when people are smiling around them. The smiling doll makes your child more used to a pleasant behaviour and in the process, inculcating the habit of having a pleasant behaviour.
The doll also comes with a set of clothes, a blanket and a pacifier attached to the doll. It can be snuggled and cuddled with, and the vinyl material makes the baby soft to touch. The vinyl copies the texture of a baby's skin and thus makes it seem like you are holding an actual baby.
The doll is made by taking various safety precautions by keeping in mind that these are being made for children.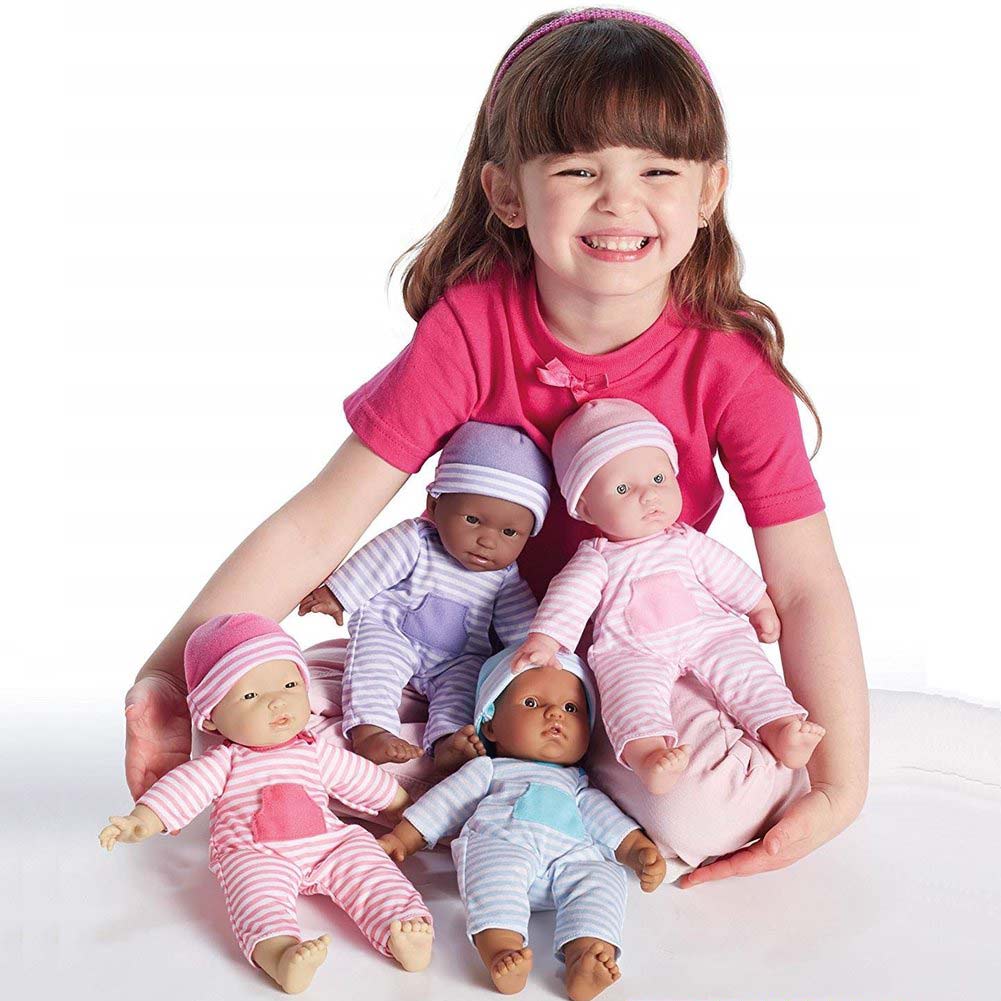 Phthalates are binding chemicals used to bind plastic molecules and make plastic bendable. Many stores use phthalates to make the dolls squishy and bendable for a more realistic experience. However, JC Toys makes sure that no such chemical is used in the making of their toys as its use in children's toys is banned by various countries. This is because exposure of children to these chemicals may lead to higher risk of Asthma, low IQ, Attention Deficit Hyperactivity Disorder, breast cancer, behavioural issues, low male fertility issues and many more severe problems. It is important to keep your child safe from these chemicals and ensure a pleasant playful experience for them.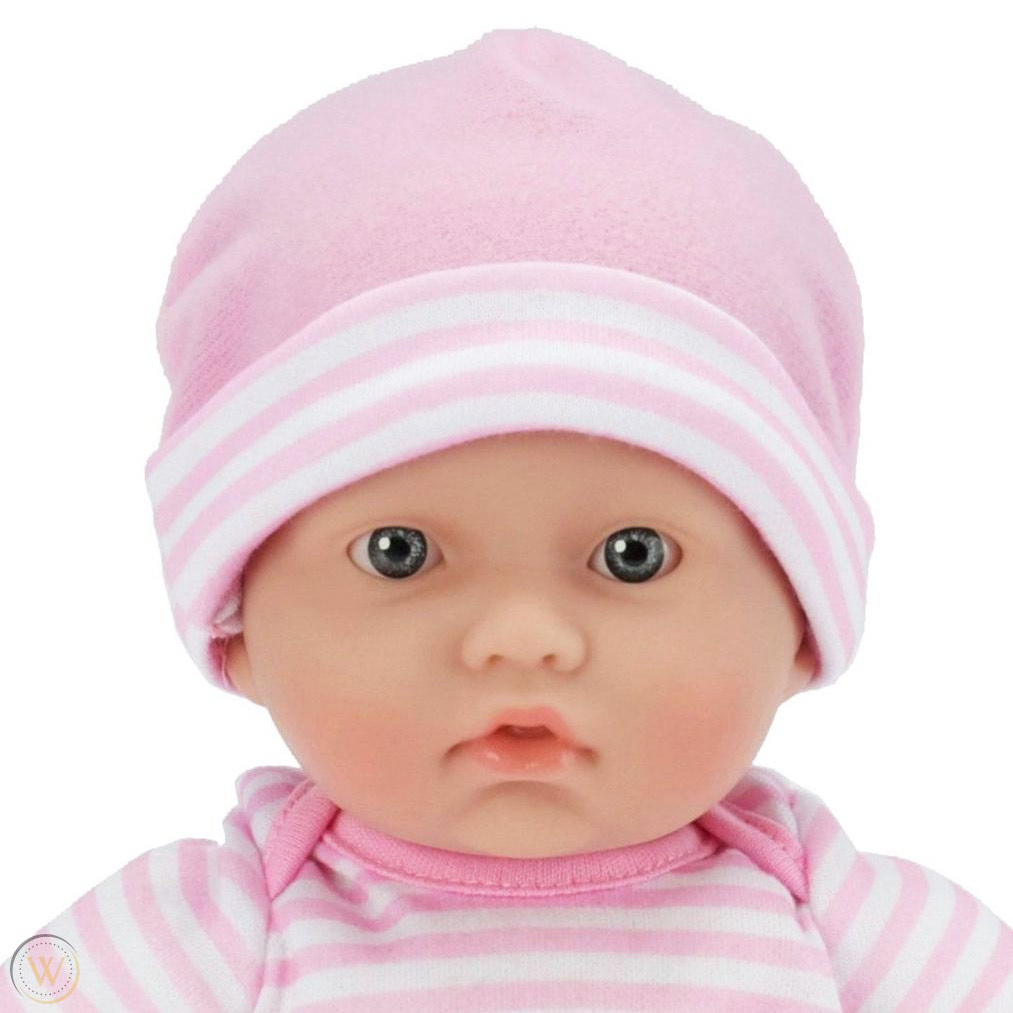 BPA is short for Bisephenol A. It is a kind of chemical found in polycarbonate plastics and epoxy resins. Many health and food safety organisations have ordered and performed extensive research in the effects of usage of BPA in consumer goods. It is scientifically proven that BPA can break down and seep into other substances it is kept with. If consumed by any chance, it can affect the prostate glands of humans especially infants and children. Additionally, it affects the behaviour of children and some studies have even proven a link between BPA and high blood pressure levels. With these many health and safety risks, it has been strongly advised by companies to not use BPA in products.
As a matter of fact, you want what is best for your children, and chemicals like phthalates and BPA don't even come close to that list. JC Toys ensures the best products for your child with their safety as its utmost priority. This is why it has been certified as CPSC Compliant and has also been approved by the National Parenting Centre. With JC toys, the safety of your children is guaranteed. So, you can focus on having a good time with your toddler and let the company worry about the safety.